On her recent trip to Key West, our principal designer Michelle Nettles stayed at a unique hotel that just so happens to be a fabulous example of Sarah Susanka's "not so big house" philosophy in action.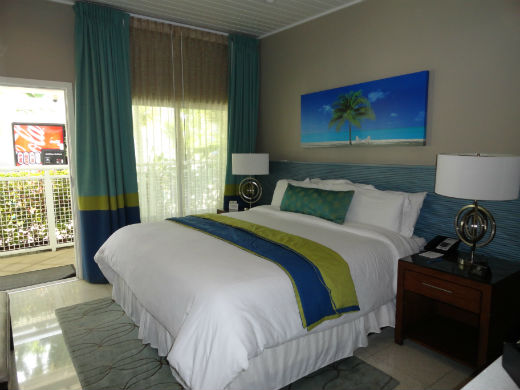 The hotel in question is a renovated 1950's motor court, but the interior design is far from dated. The space is arranged in an intelligent and intuitive way, making the most of the relatively small area without feeling cramped.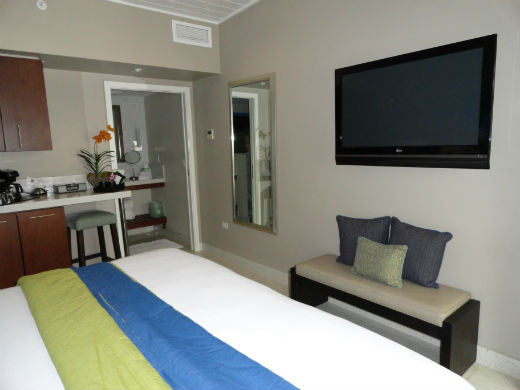 It's the thoughtful little details that make small space design work, like hanging the television on the wall rather than placing it on a piece of furniture. This approach not only clears up actual floor space for a bench; it also clears up visual space that could have weighed the room down, making it seem cluttered and dark.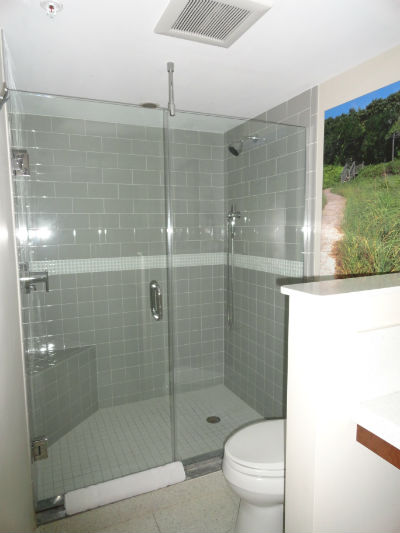 The space-conscious design extends into the bathroom as well. The shower features a faucet on the opposite wall from the controls- a brilliant solution to the universal problem of getting soaked when turning on the shower!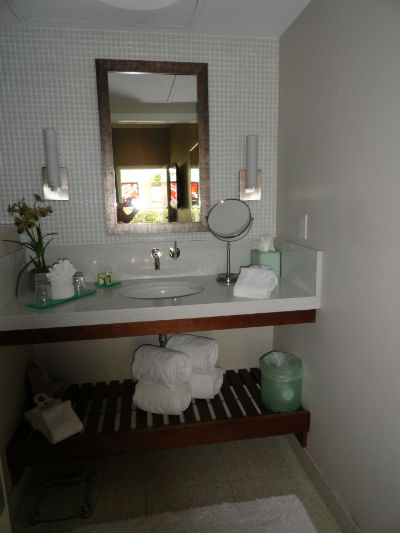 Another key to the success of this interior design project is the simplicity with which it is executed. Simple white and gray tile, neutral walls and flooring, and clean, minimalist lines make the space seem streamlined and open. Great draperies and just a few pops of bright color give the rooms personality, while maintaining a crisp, pulled-together atmosphere.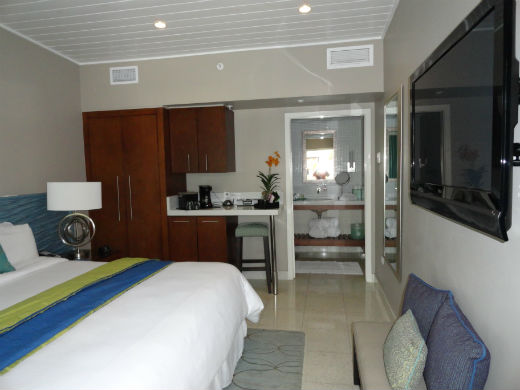 Is your Virginia Beach or Hampton Roads home working for you? At MJN & Associates Interiors, we believe in making your home fit your life, whether your living space is large, small, or somewhere in between. Clever, beautiful design and a commitment to designing for the way you really live can transform your home. Contact us today to learn more about our custom interior design services and how we can help you make the most of your space!