Many people think of hiring an interior designer for a floor to ceiling renovation, but you don't have to have a complete overhaul on your hands in order to enlist the help of a professional. At our Atlanta interior design firm, we often help our clients solve problems with their home design.
Take, for instance, this window. The client understandably loved the beautiful architectural feature, but it posed a number of problems for the room. Not only did the immense window let in too much light, blinding the occupants with glare during the day, but it also heated up the room- not acceptable here in Georgia!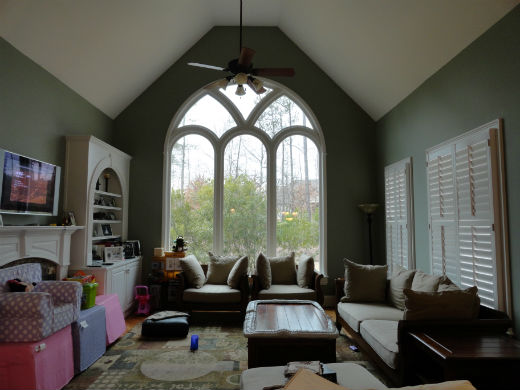 The client originally considered adding shutters to cut down on the heat and light, but that would have obscured the room's beautiful focal point. That's where we came in!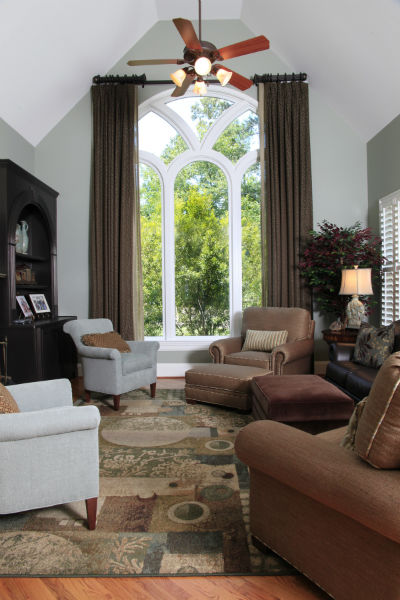 Using custom draperies, we were able to solve the design problem without compromising the integrity of the window.The rod mounted over the window holds both sheer and opaque curtains, allowing the occupants to adjust the amount of light and privacy.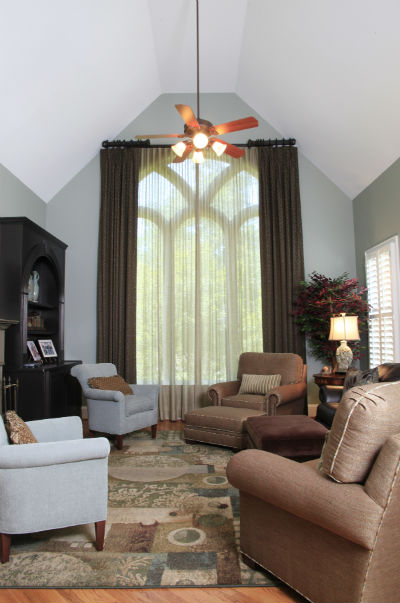 If you are facing a design challenge in your Atlanta or Gwinnett County home, contact MJN & Associates today to learn more about our custom draperies and other interior design services.
photos: Emily Harris