The kids are heading back to school, and suddenly schedules are bursting with events and activities. With so much on your plate, the stress is bound to rise, but hopefully your home can help you stay calm and collected.
While you might not have realized it, hiring a professional interior designer can do so much more than transform the look of your Atlanta or Gwinnett County home- it can actually help your home function more smoothly.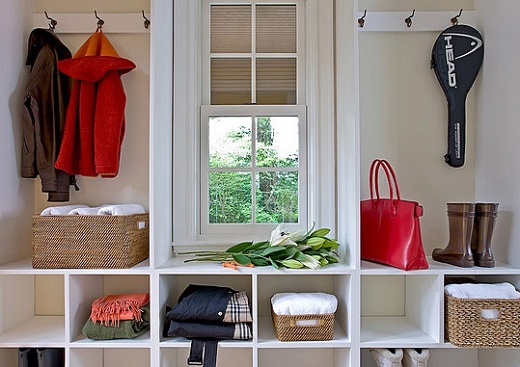 At MJN & Associates Interiors, we offer a wide variety of helpful interior design services to make the most of your home. Many homeowners are not using their space in the most efficient way, and our professional space planning can help you trim the fat, so to speak.
In addition to space planning, we also offer custom closets and organization. Professional closet design may seem inconsequential- after all, it's not visible, right? But in reality, the more organized your closets and cabinets are, the better the rest of your home will look.
If the backpacks, sports equipment, homework, and other school paraphernalia are getting to be a little too much, the solution may be a personalized mudroom, a kitchen "command center," or an organizational overhaul. No matter what, you'll be glad you took the initiative to streamline your home. Contact us today for more information about our Johns Creek and Duluth interior design services.
photo: Houzz