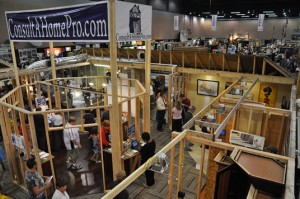 If you are an Atlanta or Gwinnett County homeowner, don't miss a great event coming up soon- the Atlanta Home Show at Cobb Galleria! This annual event features hundreds of informative exhibits and allows you to meet home improvement professionals in everything from security, to landscaping, to remodeling, and much more.
Other exciting features of the event include guest speakers Vern Yip, John Giddings, and Tonya M. Williams, as well as the Sweetwater Backyard Beer Garden, See Through House, and Fire Safety House, just to name a few. The event takes placeB September 21st through 23rd, so visit the Atlanta Home Show site to learn more.
Shows like this are a great way to explore the many possibilities and trends in home design, so you can get a clear picture of exactly what you want. If you need help bringing the best out of your home, contact our Duluth interior design firm today.
photo via Atlanta Home Show