It's time for another post in our Artist Profile series! Today, we're looking at the art of a talented metalworker, Michael Szabo. This California artist creates sculptural vessels, water features, paintings, and sculptures using alternative metal fabrication techniques. The results are beautifully sculpted works that possess intriguing textures and dynamic forms.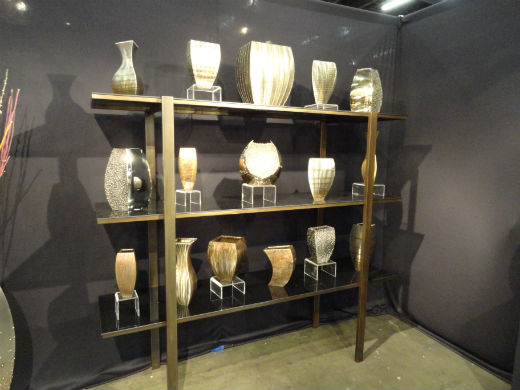 We particularly love the vases, which come in a variety of shapes, textures, and colors. The patinaed finishes add an extra level of visual interest, making this a unique and interesting take on the current metallic accessory trend.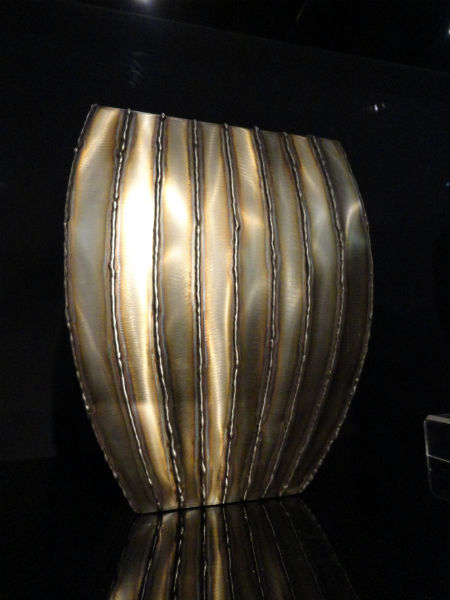 The artist's process, "is based on a philosophy of accident, exploration and learning, often yielding abstract yet familiar forms that hint at natures process of object making." Szabo's work has been commissioned and exhibited by museums, galleries, and private collections around the world, garnering recognition and acclaim.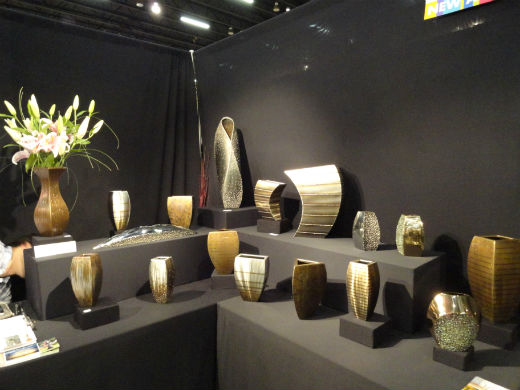 In addition to the gorgeous vases, we also loved this striking fountain. The twisting, geometric shape is as fluid as the water cascading down the side.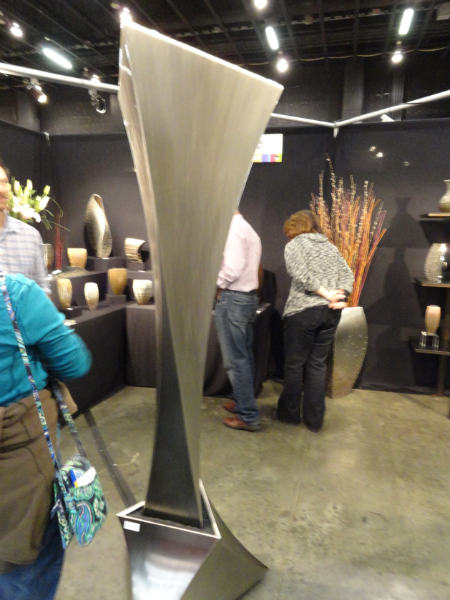 To see more of Michael Szabo's work, visit his website, SzaboWorks.com.
We always love finding new artists to specify for our clients, and our principal designer Michelle Nettles is a pro at finding the most interesting and unique work to grace Atlanta area homes. If you are interested in art selection or any of our other interior design services for your Atlanta or Gwinnett home, please contact MJN & Associates Interiors today!