At MJN & Associates Interiors, our art selection philosophy is to live with what you love. We provide guidance and suggestions, always keeping an eye out for new artists and artisans we can recommend to our clients, but ultimately the choice should be yours. The type of art you choose can have a huge impact on the personality of your space, so we want to help you make it your own!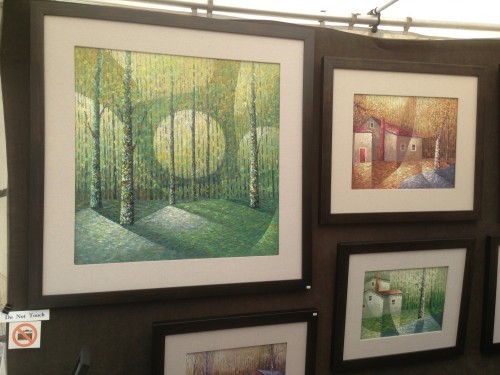 This summer, our principal designer Michelle Nettles was able to scout the Virginia Beach Boardwalk Art Show and discovered some truly creative artists. One of our favorites is Man Wai Wu, a Chinese artist now living in Canada. Wu draws his inspiration  from nature, especially the effects of shadow and sunlight, which he renders in a style reminiscent of post-Impressionist George Seurat.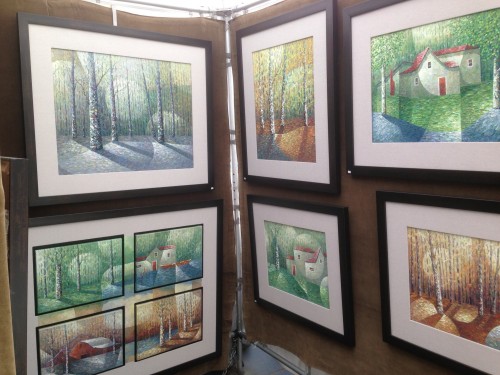 According to Wu, "My painting are my way of telling stories. The special textures and shapes in my painting tell whatever I think whatever I feel and whatever I love." Powerful use of color gives each of his pieces a distinctly evocative mood.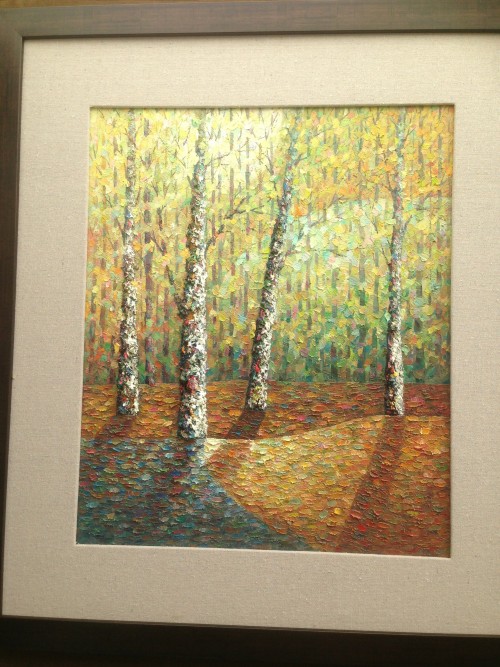 When viewed from a distance, Wu's work interprets  sun-dappled forests, fields, and buildings as fields of color, shapes that overlap and intersect. However, when viewed up close, these seemingly simple landscapes burst with hundreds of vibrant dabs of color. The textural quality and myriad colors of these paintings make them truly remarkable when seen in person.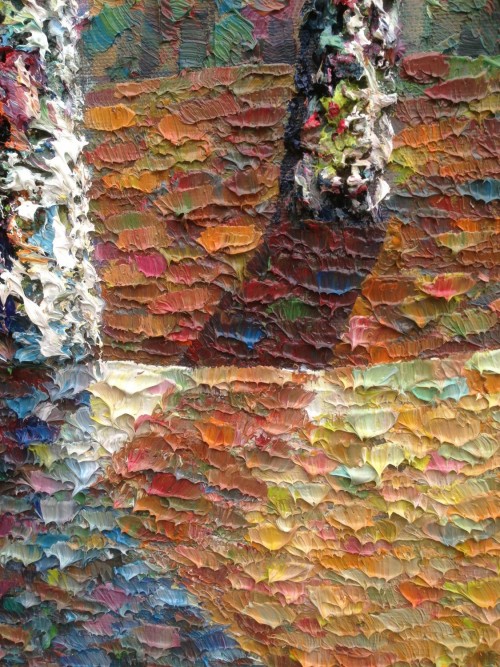 If you need help selecting the perfect art for your home, our art selection services are just what you need. Contact us today to learn more, and be sure to follow us on Facebook for interior design inspiration and news.