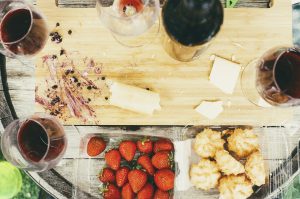 Spring is finally here and the weather is perfect for enjoying the culture and art of Virginia Beach. There are several upcoming events that you should put on your 'do not miss' list, whether you are just visiting the area for a spring vacation, or you are enjoying your home town.
Boardwalk Art Show
An annual event on the Virginia Beach Boardwalk, this show is produced by the Virginia Museum of Contemporary Art. Each year the event attracts over 700 applications from artists around the country. More than 250 of those artists will have the opportunity to exhibit their work throughout 15 blocks along the Atlantic Ocean. It's hard to decide what is more beautiful – the artwork, or the natural beauty of the Virginia Beach ocean front.
This year the show will run June 15-18 for select hours each day. Be sure to make some time to stroll through the beautiful artwork and meet the artists. If you are looking for a new piece of art for your home, but have a hard time making the decisions, we offer an art selection service. We would love to help you find the perfect piece of art for 'that space' in your home.
Neptune Wine
May hosts the annual Neptune Festival International Spring Wine Tasting at Neptune's Park. Perfect for wine connoisseur, this festival will offer wines from 9 countries, each featuring blends and styles that are sure to inspire your palate. Your international taste tour will be serenaded by live music performances from some of our favorite local musicians.
Once you're done shopping, do you have an appropriate place in your home to store and display your wine? Creating a customized wine storage solution that showcases your collection is a unique addition to a wine connoisseur's home. MJN can help you create just the right space!