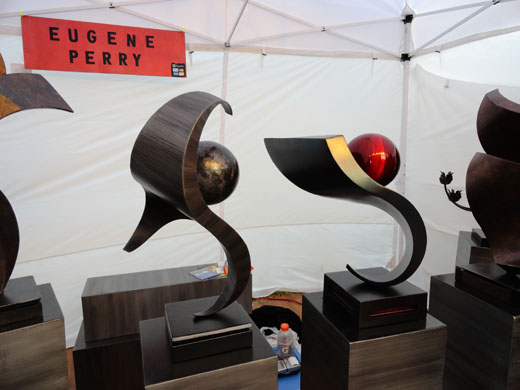 One of the many interior design services we offer to our Atlanta and Gwinnett County area clients is art selection, and we love discovering talented new artists whose work we can specify for our clients' homes. Fine art is the finishing touch in a room, an often-overlooked yet vital element that adds personality to the space. Three dimensional pieces have a special ability to add dynamic visual interest to your home decor, and we were thrilled to find a talented artist whose work does just that.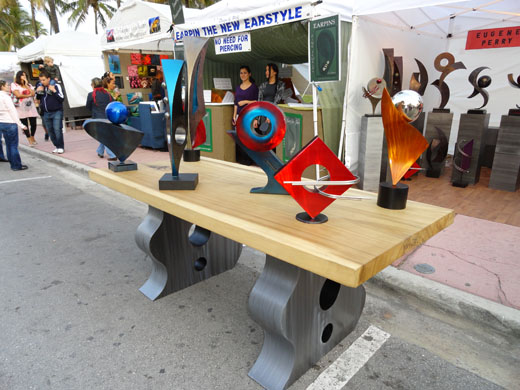 While visiting South Beach for Art Deco Weekend, our principal designer, Michelle Nettles, had the pleasure of running into a fantastic metal artist. Take a look at some gorgeous examples of work by metal sculptor Eugene Perry.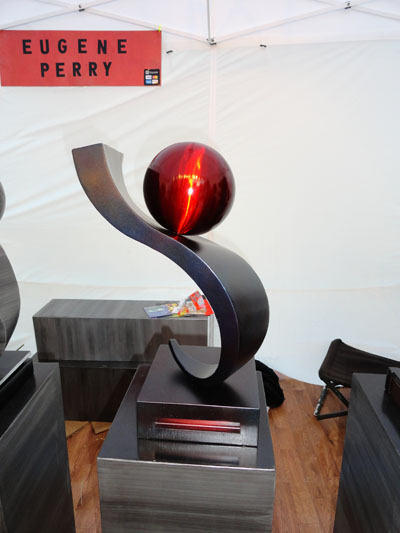 After a career in steel fabrication, Perry was looking for something more. He was able to transition from craftsman to fine artist, putting his welding and metalworking skills to work creating sculptures, furniture, and unique home decor items.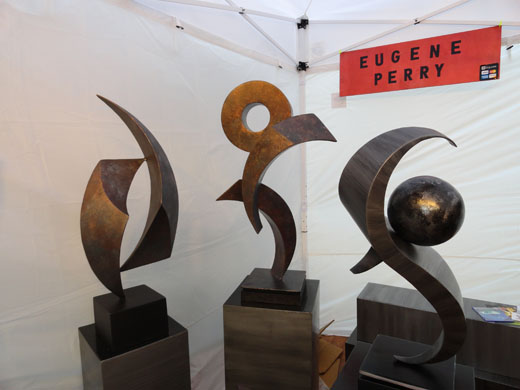 The undulating forms in Perry's work are rendered in a variety of metals and finishes, juxtaposing sleek, monochromatic gray and black with pops of vivid color or interesting textural effects.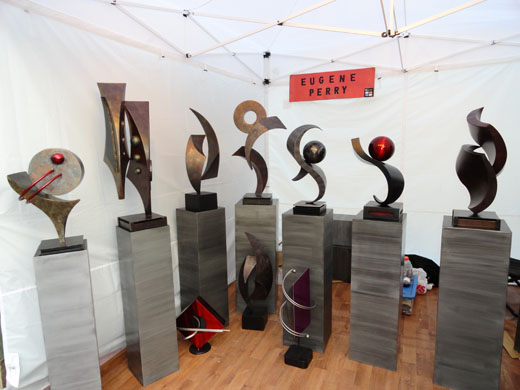 If you are interested in adding a personal touch to your home with distinctive fine art, contact MJN & Associates Interiors. We would love to help you choose the works that best complement your home decor and furnishings.