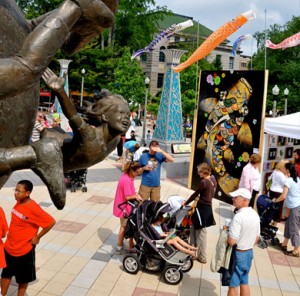 Art is an important ingredient in good interior design, and we're always on the lookout for great artists here at MJN & Associates Interiors. If you are searching for some unique and beautiful pieces to liven up your Atlanta home, mark your calendar for the Decatur Arts Festival! This month-long art extravaganza is the perfect opportunity to discover a new artist you love or find a painting, sculpture, or other one-of-a-kind accessory to add personality to your home. Take a look at the event lineup below.
Fine Arts Exhibition– This juried show features a variety of media, including paintings, photographs, and sculpture.
ArtWalk – Explore the galleries of Decatur during this free evening art walk. 20 different venues will be open late for shows and receptions.
Artists Market– This is your chance to shop the work of artists from near and far, with over 160 artists selling everything from paintings, jewelry, and glass art to ceramics, woodcarving, and more.
Visit Decatur Arts Festival for more information.
Do you need some help finding the perfect pieces of art for your home? If so, contact our Gwinnett County interior design firm today to find out more about our services, including art selection.