Few design elements can transform a space as effectively as a well-chosen piece of art. At MJN & Associates Interiors, art selection is one of the many design services we offer to our Duluth and John's Creek interior design clients.  We are constantly on the lookout for talented artists whose work will enhance our clients' spaces, whether through color, pattern, or subject matter.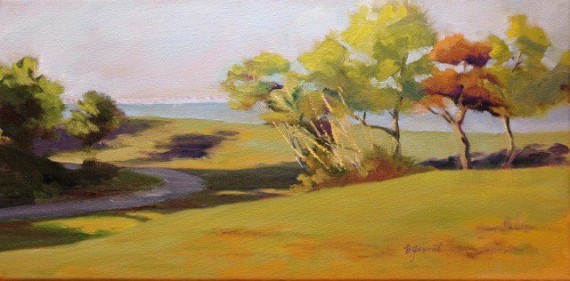 One artist whose work we love beautifully combines color, composition, and concept to create paintings that can truly make a room. Nag's Head, North Carolina artist Barbara Gernat of Blue Rooster Studio creates lovely watercolor and oil paintings of landscapes, nautical themes, and still lifes that are perfect for adding that finishing touch to your home.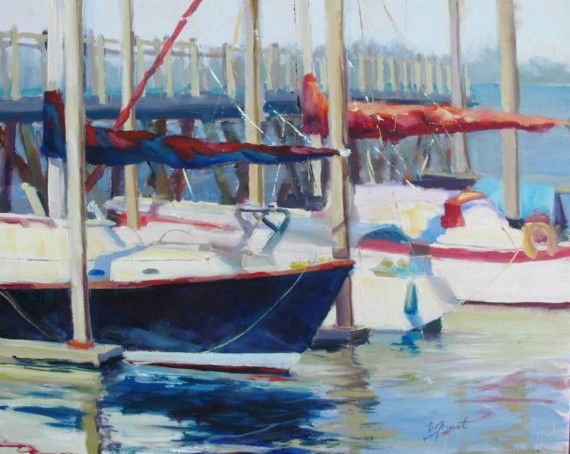 We especially like Gernat's landscapes and nautical paintings for spa bedroom design. As mentioned in one of our previous posts about how to create a spa bedroom escape, choosing art that depicts a favorite location or motif helps to set the tone for the space. For instance, the cool colors and idyllic subject of the nautical painting below would fit perfectly in a coastal bedroom, with crisp white bed linens and a jute rug.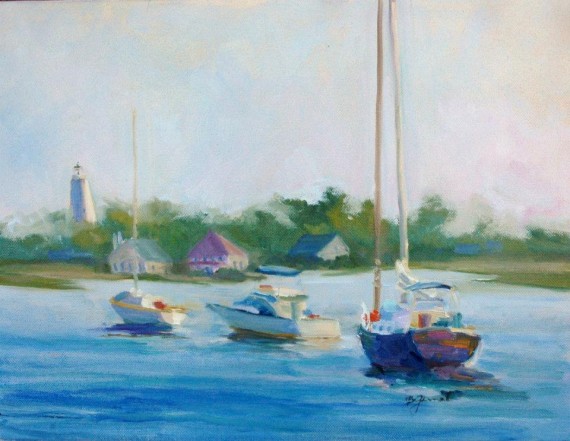 These colorful yet understated paintings can also be a great starting point for your spa bedroom color scheme. The painting below perfectly balances deep, restful blues and violets, warm blush tones, crisp sky blue, and fresh, invigorating spring greens that would make a perfect spa bedroom color scheme.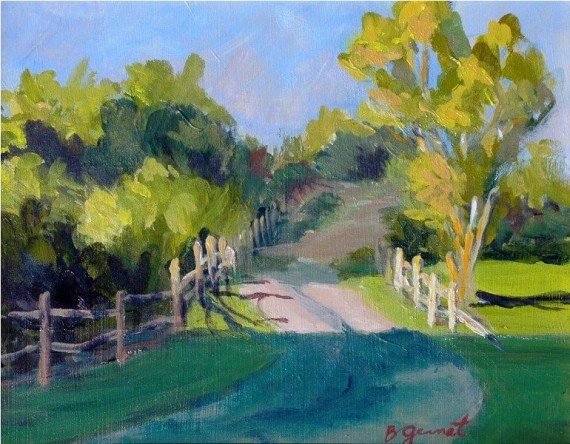 If you need help choosing the perfect fine art for your Duluth or Johns Creek home, we can help at MJN & Associates Interiors. We offer many interior design services to help you create an elegant, personal home, including art and furniture selection, space planning, and custom draperies.  Contact us today to learn more about our interior design services for Duluth, Johns Creek, and Deaton Creek.