Bringing the outdoors into your interior design is always appealing. During the winter months, we often find ourselves enjoying our interior decor more than during the rest of the year because of the amount of time we spend indoors. Nevertheless, when we spend time outdoors we often feel a sense of tranquility that cannot be achieved through artificial means.
During the holidays, there are many decorations that are used. Some of them are lovely family heirlooms that are passed down from generation to generation. However, when we add natural materials to our decorating, such as pine cones and branches, and place in our homes, the look is much more alive.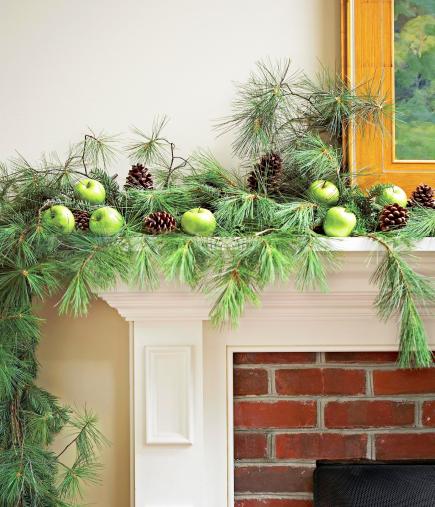 (image courtesy of www.midwestliving.com)
Using natural elements can be as simple as creating a small centerpiece, like the one below, to complement the beauty of your Christmas poinsettia.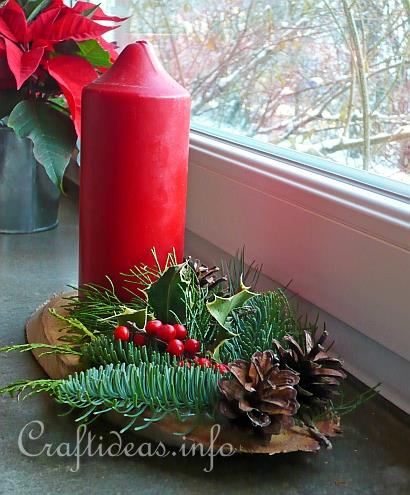 (image courtesy of www.craftideas.info)
When you are adding a touch of nature throughout your interior decor, consider incorporating items that are made of natural fibers such as sisal, jute, bamboo or woven sea grass. The look and feel of these items help to maintain that connection to nature.  Look for quality materials such as floor covers that are tightly woven. This will ensure that your decorative items will be able to endure the test of time.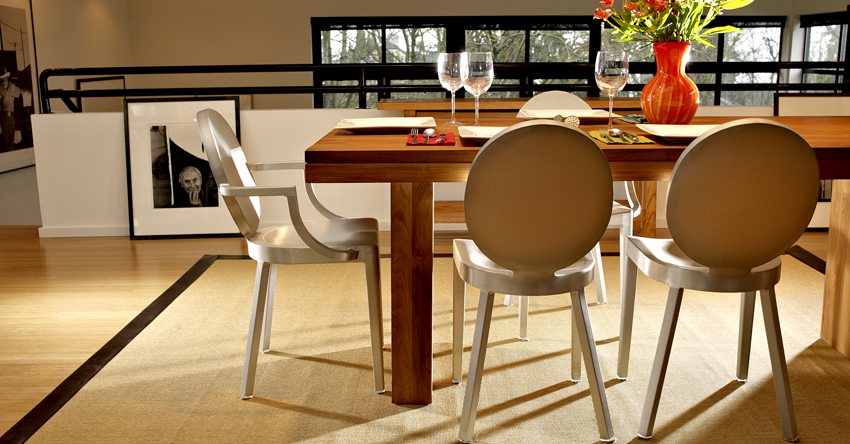 (image courtesy www.sisalcarpet.com)
There are many hotel lobbies that use plants as part of their interior design to evoke that welcome feeling. This is also important for providing a warm feel to your residential interior design. Having houseplants in your home also pairs well with natural fiber accessories by bringing a sense of harmony and promotes that "outdoorsy feel."  Place plants in a location that has appropriate lighting and moisture level so that they will thrive. Keep balance and scale in mind as well.  Also remember to choose the right color that will complement your existing decor. You may find that a  single tree may be sufficient to create a warm focal point in your living room or in a large foyer.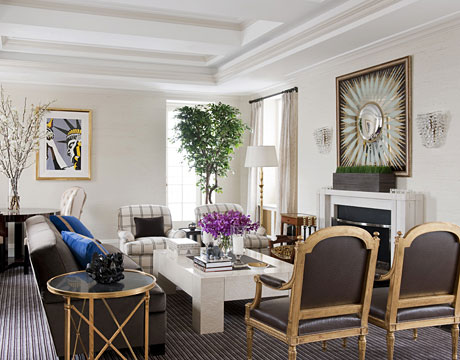 (image courtesy www.housebeautiful.com)
Whether your are decorating your living room, kitchen or basement, remember to add a touch of nature throughout the year.  Natural elements help to make us feel refreshed and connected with the outdoors.
For all of your interior design needs in metro Atlanta, GA, feel free to contact MJN & Associates Interiors. With our numerous years of experience as interior designers, we help homeowners throughout the metro Atlanta area with the design process, including fixture, finish, and color selection.