Recently we shared some tips for framing to help you display art, photos, and other items in harmony with your home's interior design. These days the options are endless when it comes to frame styles and finishes, but the choices don't stop there.
While custom framing is an excellent option for many pieces of art and memorabilia, there are times when you might prefer to have more flexibility. That's where this unique framing system comes into play!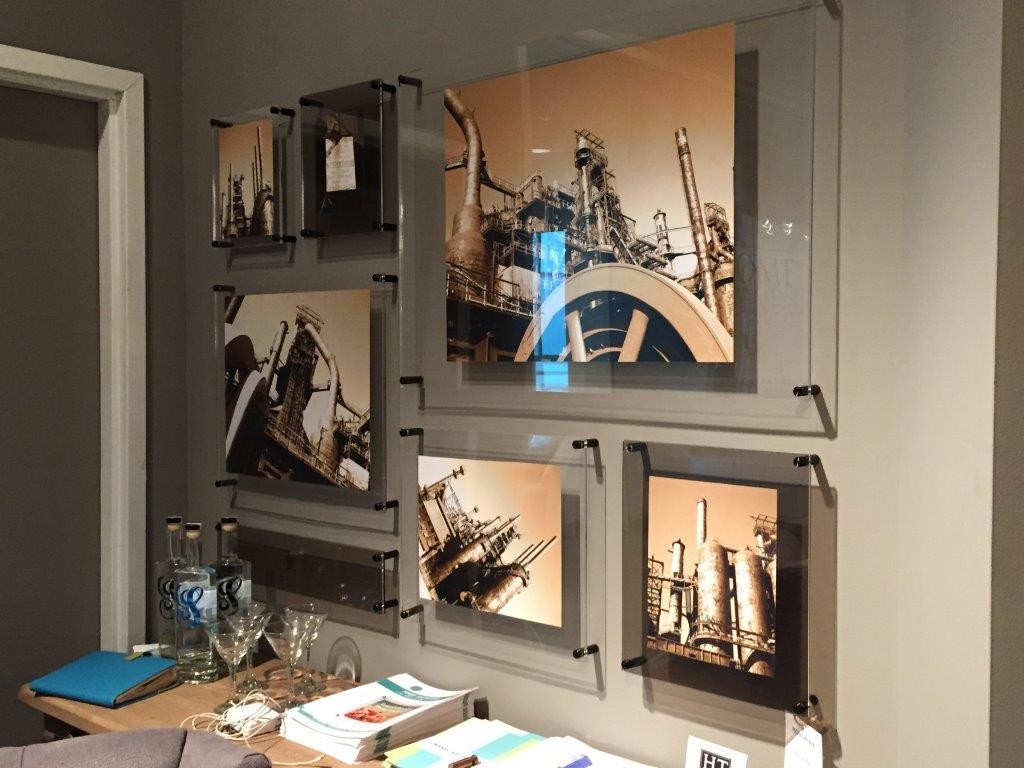 Using wall-mounted posts with magnetic attachments, these frames sandwich drawings, photos, or even something as thick as a crocheted blanket between two pieces of glass, creating a sleek, minimalist display that lets the art be the star of the show.
The posts come in several finishes (black, silver, bronze, gold, and chrome) so you can choose a look that coordinates with your existing decor, while the panel sizes range from 12 x 12 inches to 28 x 40 inches to accommodate a wide variety of pieces. If for instance you wanted to frame an 8 x 10 inch piece of art, we would recommend a 10 x 12 inch frame in order to leave a 1 inch border around the image. (Prices start at ~$35 and go up depending on size and finish selections.)
We are excited to offer this unique display system to clients in the Hampton Roads area because the possibilities really are endless! Get those family photos out of storage (or off your computer!) and rotate them regularly so you can enjoy them every day. Change your art or photos with the seasons or just on a whim! And if you have young children or grand children, this system is the perfect way to incorporate their art into your home decor in an elegant way. They'll love seeing their art on display and you can always rotate in new pieces as they grow.
It's all about making your home yours. At our Virginia Beach interior design firm, we believe that your home should be a reflection of what you love and how you live- from art that speaks to you to high-end furnishings that can stand up to real life.
If you are interested in this customizable art display system or our other interior design services, please give us a call at 757.306.6000!