For this Norfolk bedroom remodel, our client wanted to draw inspiration from the beach environment without falling into kitsch or cliche. Coastal or "beachy" interior design often gets a bad rap, but there's no reason this design style can't be stylish and sophisticated. The key is not to take anything too literally, using restraint and subtlety to create elegant and relaxing beach-inspired spaces.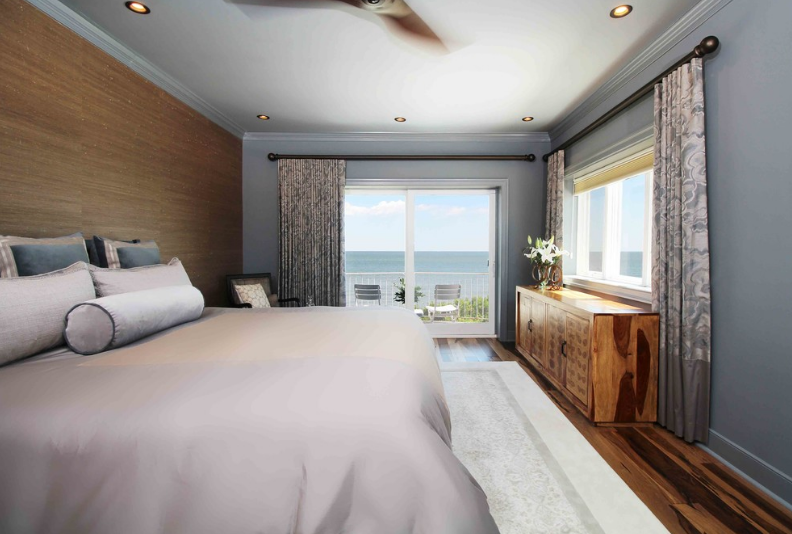 The color scheme for this room draws inspiration from the landscape (or rather, seascape) outside, incorporating grays drawn from the ocean waves and grasscloth the color of the sandy beach. The simple, limited color palette keeps the focus on the gorgeous view while also allowing the materials used in the space to stand out.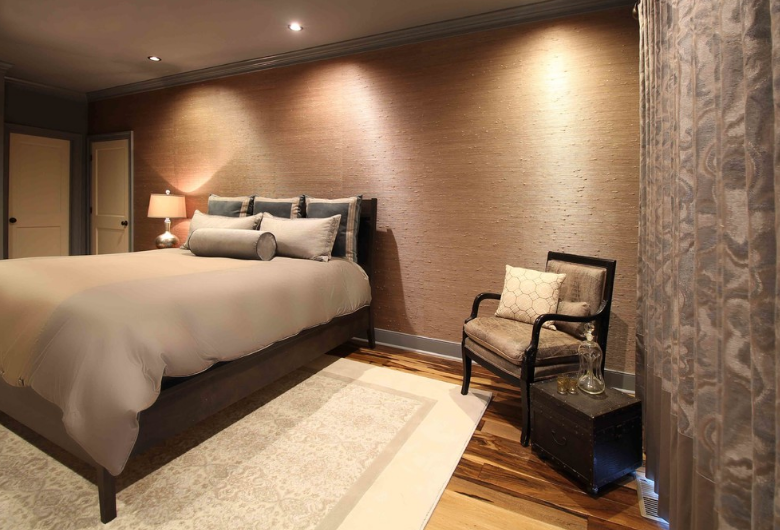 Using natural fibers is one of the hallmarks of coastal interior design, so we selected a beautiful grasscloth wall covering to add richness and texture to one wall of the bedroom. This wall covering grounds the bed and provides a warm, natural element to contrast with the cool grays in the room.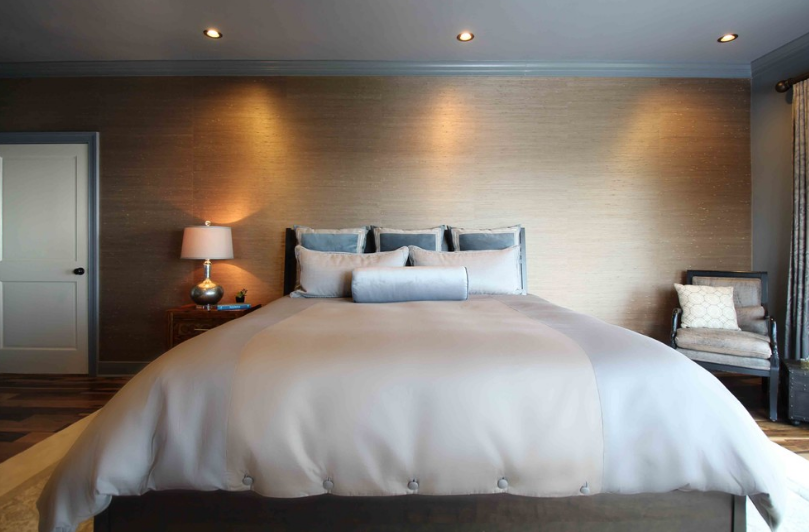 A custom rug incorporating steely blue grays, taupes, and ivory unites the colors used throughout the room, while custom bedding completes the space with subtle tone-on-tone pattern and contrast. The custom color blocked bedding keeps the look simple but not boring, while custom pillows add texture and pattern.
The end result is a bedroom designed for relaxation, channeling the inspiration of the beach without taking away from the amazing view outside.
If you are interested in updating your home decor, contact MJN & Associates Interiors to set up a consultation. Our Virginia Beach interior design firm provides a range of home improvement services throughout Hampton Roads, from custom soft goods to full home remodeling.