There's no denying that a trip to the world's largest home furnishings industry trade show is a visual delight. From understated to over the top, every imaginable style is represented in the showrooms of North Carolina's High Point Market.
While some of the more avant-garde pieces and bold styles are not for everyone, they do give a great lesson in how to create drama in interior design. Read on to learn the basic building blocks of visual impact and see some fun examples from the showrooms of various fine furnishings companies.
#1: Scale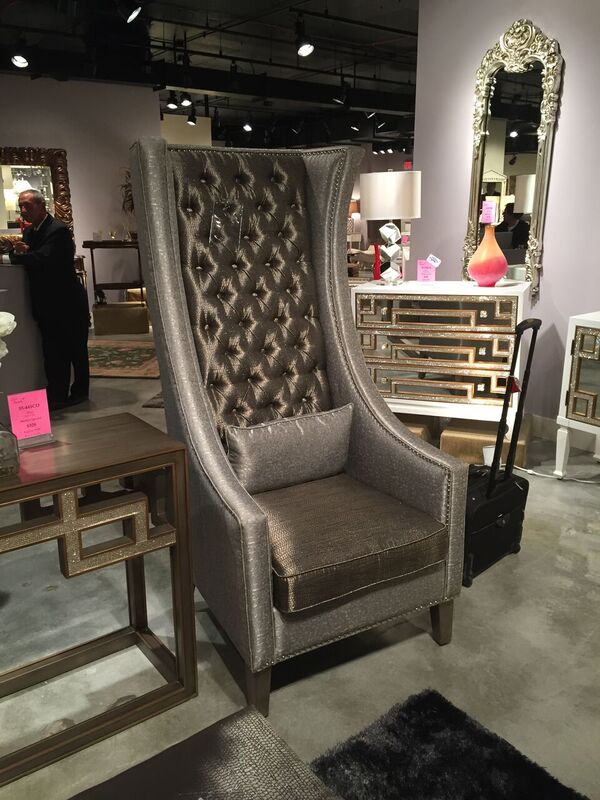 Playing with scale can add a whimsical touch to interior design, as seen in this metallic chair with a soaring back. However, it can also help you control the impression of space in a room, making it feel more spacious or intimate, depending on the relationship of each piece to the dimensions of the room.
#2: Color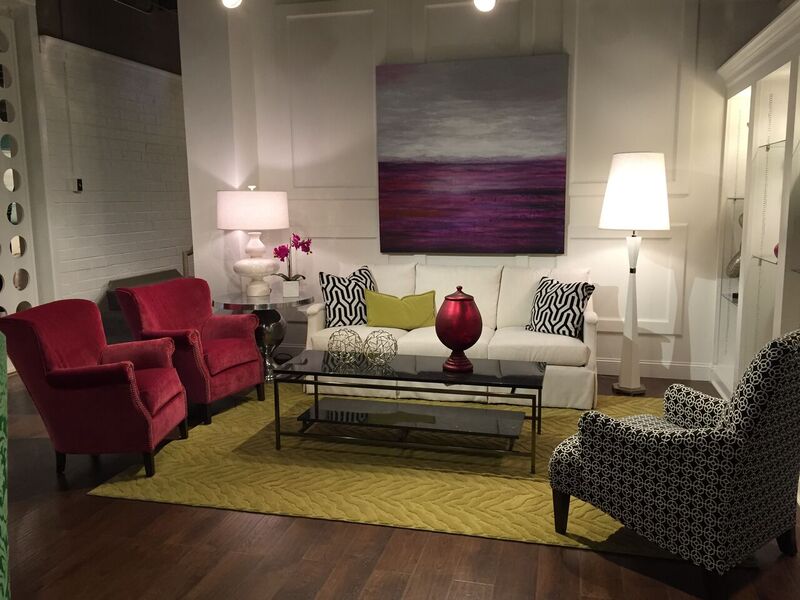 A bold color scheme can add instant drama to a space, as seen in this black and white room featuring cranberry and chartreuse accents. The velvet chairs, urn, throw pillow, rug, and art add a strong visual impact to an otherwise neutral space. The great thing about this design strategy is that you can give a room a dramatic makeover simply by adding a new rug, pillows, and draperies to liven up your existing neutral furnishings.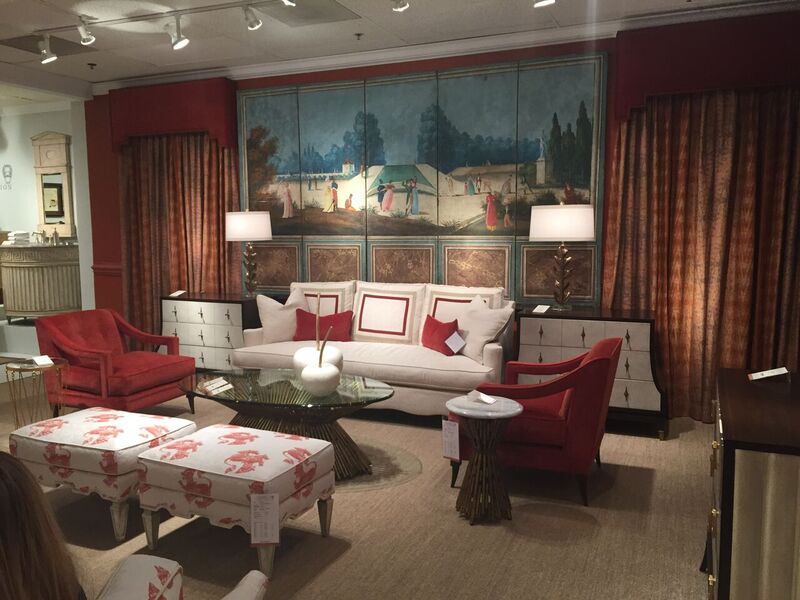 Another sure-fire way to add drama is actually limiting your color palette. A monochromatic color scheme (black, white and a color) can be very powerful. Limiting the colors in the space allows the details to really shine, from the trim on the pillows and the pattern on the ottomans to the tailoring of the furnishings.
#3: Texture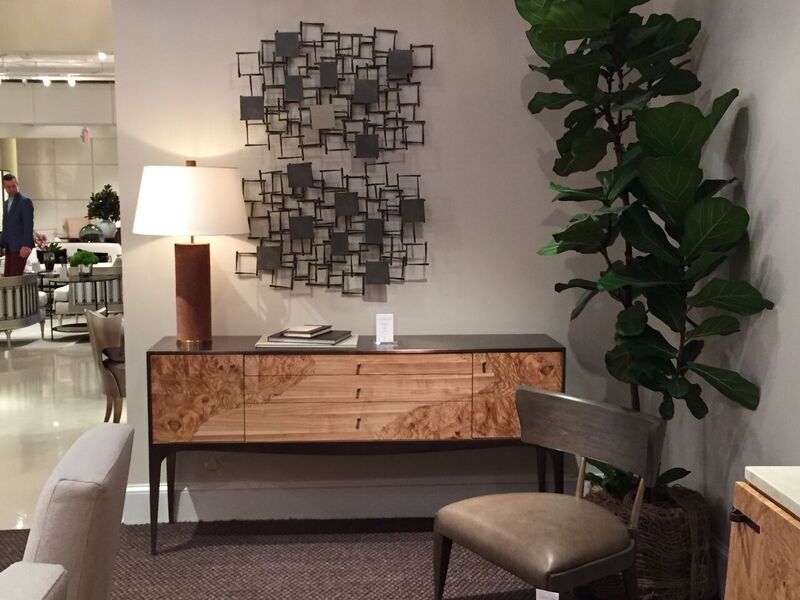 Juxtapositions of texture are another great way to add visual interest to a space. For instance, this sideboard combines sleek ebony wood with a light, incredibly detailed and organic wood burl on the drawer fronts.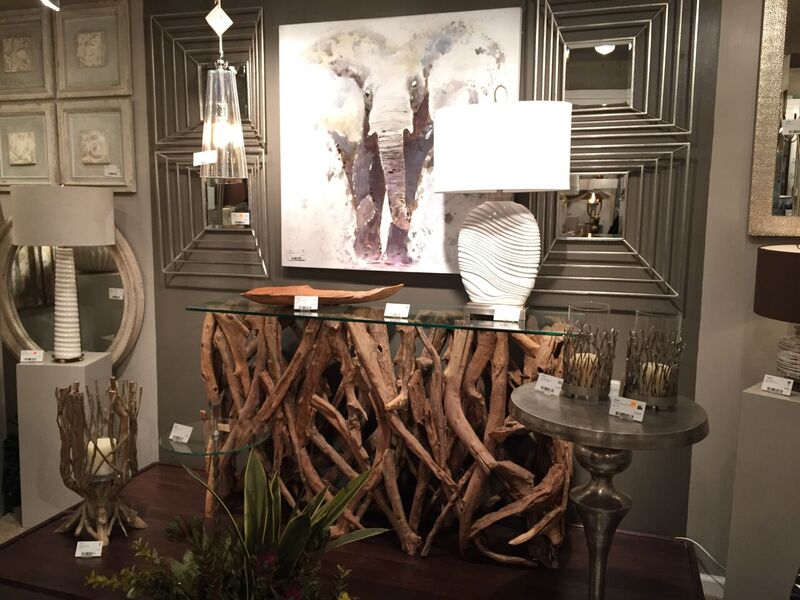 This table is another great example of combining rustic wood textures with sleek glass for an eye-catching effect that would make a dramatic statement in an entry or dining room.
#4: Pattern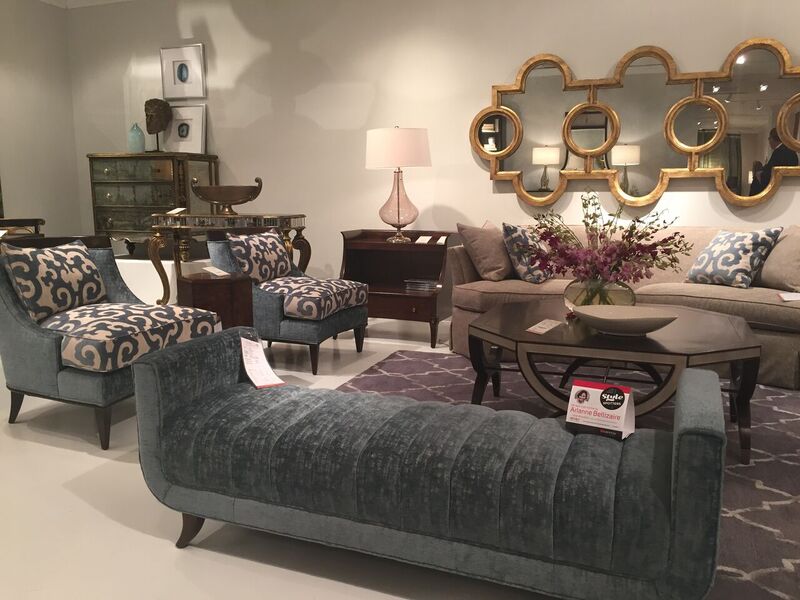 Bold pattern in upholstery and even in furniture motifs can elevate an otherwise understated space to a showstopper. The two-tone upholstery of these chairs not only creates a striking visual, but also serves as a link between the neutral sofa and blue chaise. Also note the geometric motifs in the coffee table and mirror.
#5: Shine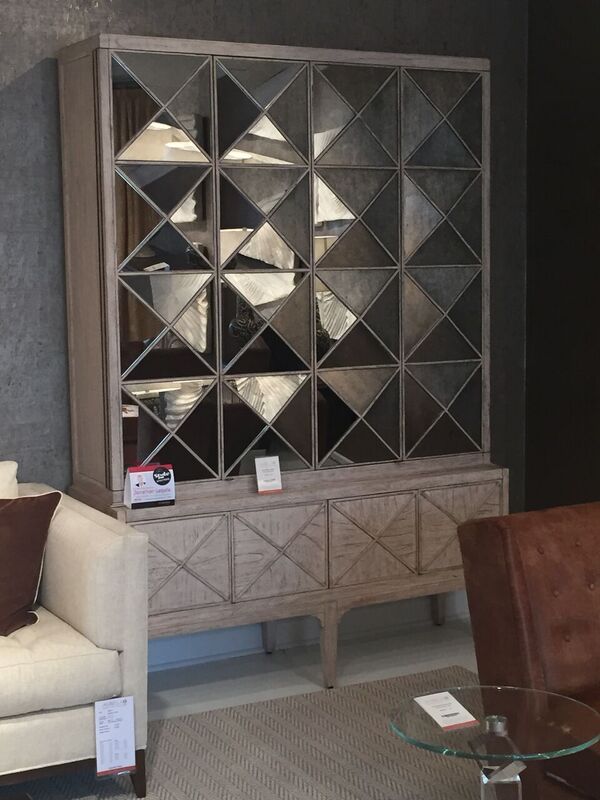 Mirrored and metallic finishes only continue to grow in popularity in interior design, like the current love affair with gold and brass. A little goes a long way, but adding a mirrored or metallic piece is sure to give your room a luxurious, glamorous feel.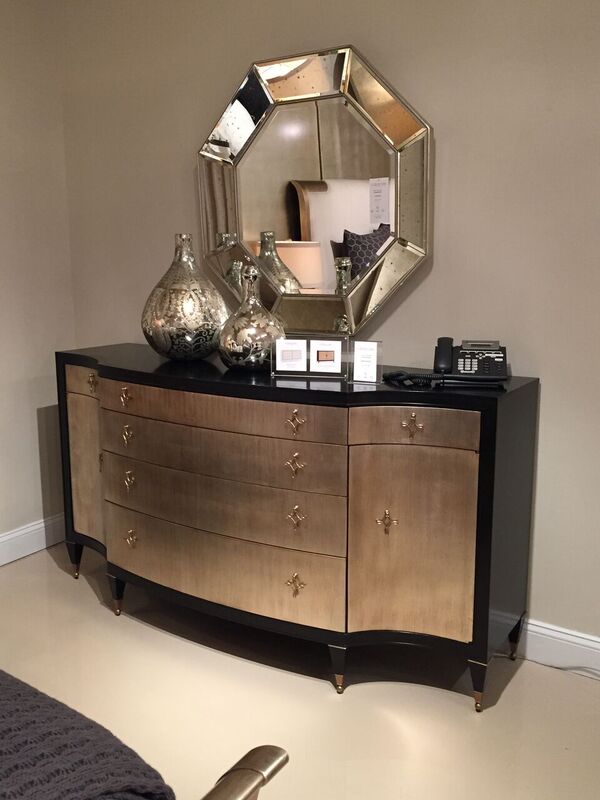 Whether you want to pump up the drama in your home or prefer a more laid-back style, our we can help you create a home you love with one-of-a-kind pieces and quality details, from custom upholstery to designer furnishings. Give us a call at 757.306.6000 to learn more about MJN & Associates Interiors, or contact us online!