How do you feel about seasonal decor? Some people embrace seasonal decorating with alarming passion, while others abstain completely for fear of edging into tacky territory. Fortunately there is a middle ground! If you want to add some fall style to your home without feeling like you're living in a haunted house or a pumpkin patch, check out these 3 non-cheesy ways to decorate for fall.
Autumn color
Mums are a great way to add the colors of autumn to your decor, whether planted in your yard, potted on your porch, or arranged as a centerpiece on your table.
Natural elements
Incorporating natural elements into your decor is the perfect way to add fall style to your home. Pumpkins, gourds, branches, seed pods, and leaves can bring color and texture into your space. Remember that pumpkins come in many beautiful colors other than orange, so you can choose what coordinates best with your home.
Outdoors, add seasonal flair and visual interest at your entryway for maximum impact. Pumpkin topiaries are a unique and whimsical way to fill a pair of planters.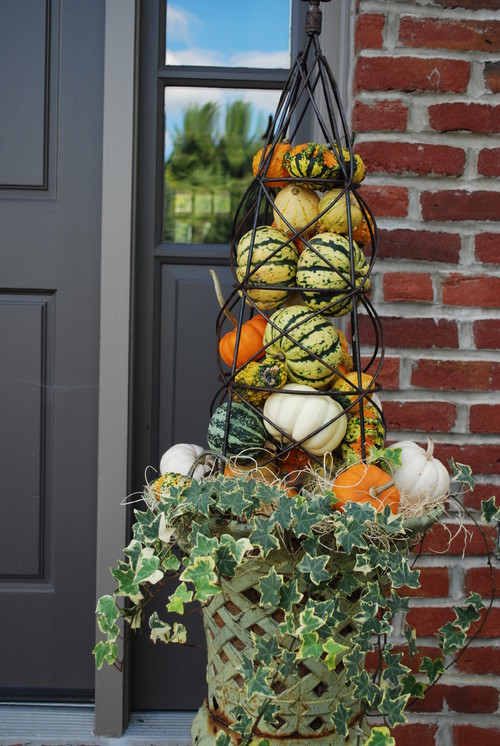 Warm it up
Fight the autumn chill in the air and make your home a cozy refuge using throw pillows and blankets. Swap the throw pillows on your sofa and chairs out with warmer colors and fabrics. Drape throw blankets in tactile fabrics around or roll and place in a basket next to your seating area. A roaring fire in the hearth doesn't hurt either!
Interested in our Virginia Beach interior design services? Contact us today to set up a consultation with MJN & Associates Interiors.