It's not uncommon for our clients to have areas of their homes that aren't being used. Whether this is due to an architectural or interior design issue, sometimes all it takes to make a space work for you is a little creativity. Hiring a professional interior designer can be helpful for space planning issues like this, because we can provide a fresh, creative new solution that would never occur to you after seeing it the same way for months or years.
Take a look at a great before and after of a sun room we created for a client.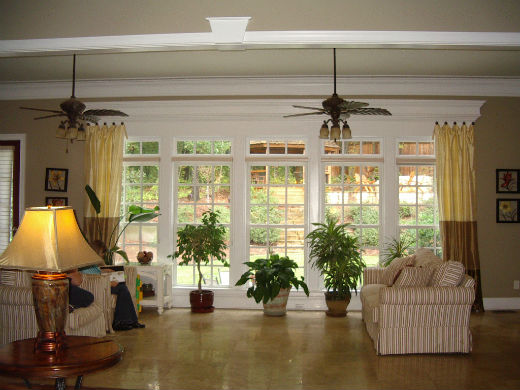 This spacious, sunny room had so much potential, but it was never used. The draperies were too thin, the furniture arrangement was awkward, and the whole space just felt off.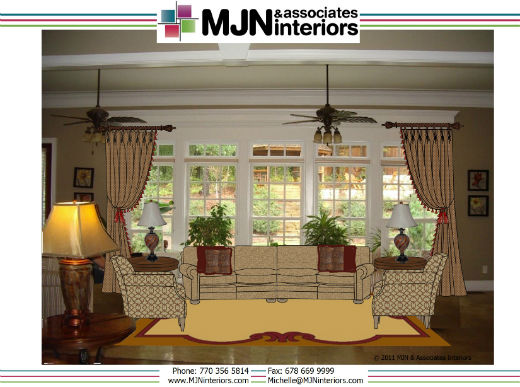 Using digital photo rendering (one of the many interior design services we offer), we were able to show the client how the space would look with a few strategic changes.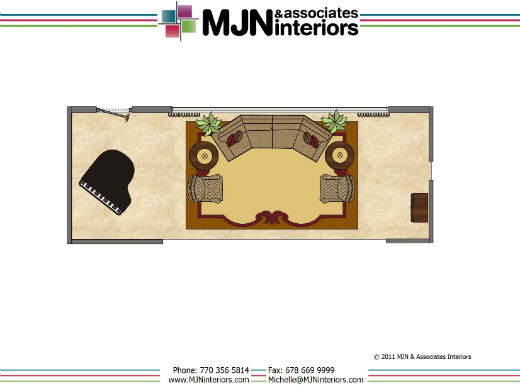 A 2 piece sectional sofa fit into the space perfectly, and the U-shaped seating arrangement is more conducive to conversation.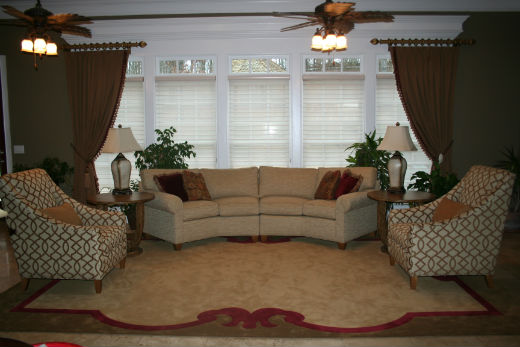 More substantial draperies help frame the window and the seating arrangement, and a custom designed rug ties together all the colors in the room for a cohesive result. (Check out Personal Style with Custom Rugs for moreB information.)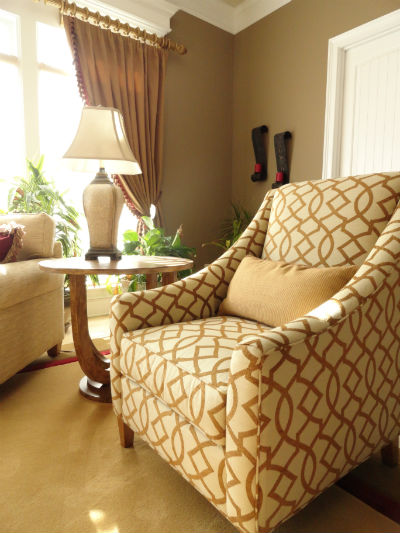 The end result is a warm, welcoming space that is perfect for entertaining guests or relaxing with a glass of tea and a good book.
What design challenges do you face in your home? Don't hesitate to contact MJN & Associates Interiors for help refining your Atlanta or Gwinnett County home.