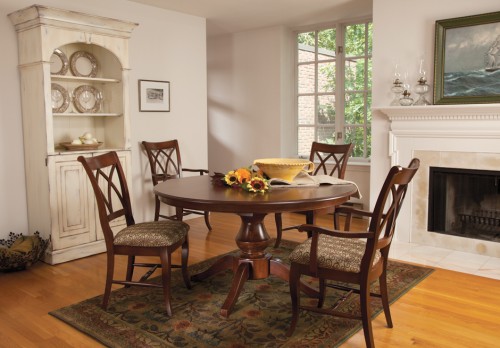 At MJN & Associates Interiors, we love helping our clients all over the Atlanta area express personal style in their homes through great interior design. Everyone has their own vision of a "dream home," and that's rarely the same for any two people.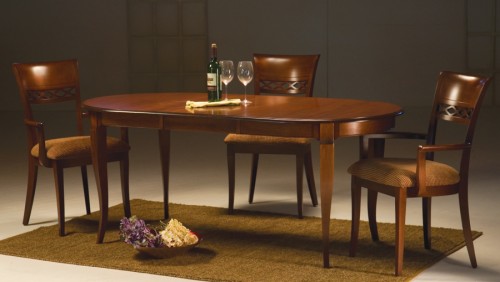 One way we create unique, personalized spaces for our clients is by offering custom furniture from Saloom Furniture Company. Choose from a wide variety of gorgeous hardwood dining tables with interchangeable bases and tops, as well as a good selection of dining chairs. In addition to selecting various tops and legs, you can also choose the color and finish, from elegant staining to paint, in pristine, antiqued, or distressed styles.
The possibilities are practically endless, allowing for looks ranging from quirky and rustic to traditional elegance, and everything in between. Of course, all of those options can be a little overwhelming, but that's what we're here for! We can help you design the perfect dining set to fit your style, and the rest of the room to boot.
If you would like to express your unique viewpoint in your Atlanta home, contact MJN & Associates Interiors today!
images via Saloom