LinB7en– (l

n


n) noun
a. Thread made from fibers of the flax plant.
b. Cloth woven from this thread.
Did you know that the use of linen cloth dates back thousands of years, all the way to ancient Egypt? This fine fabric was once used as a currency, and it is still sought after today for use in clothing, accessories and home decor. As mentioned in a previous post, we picked up lots of inspiration and got a sneak peek into up-and-coming interior design trends when we attended the High Point Market in North Carolina, and it seemed like linen was everywhere!
We saw the same theme in many of the showrooms- a casual, easy elegance with linen upholstered furnishings and accessories, often with typographical and/or French design elements. Take a look at some examples of this style, below.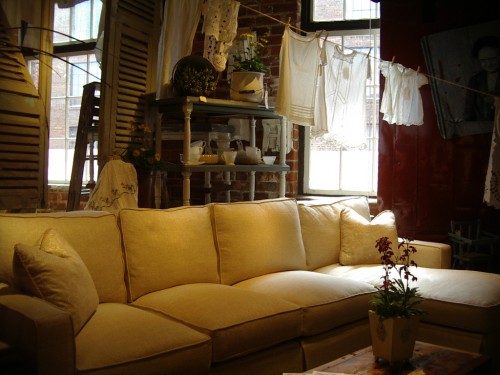 Linen is a great choice for a comfy couch, and combined with vintage elements and a bit of quirkiness, makes for an airy and welcoming interior.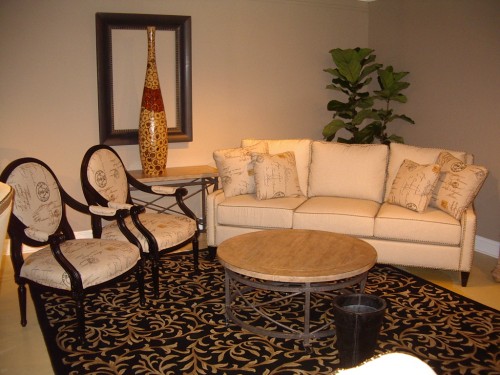 Here, French phrases printed on linen add subtle visual texture to the space.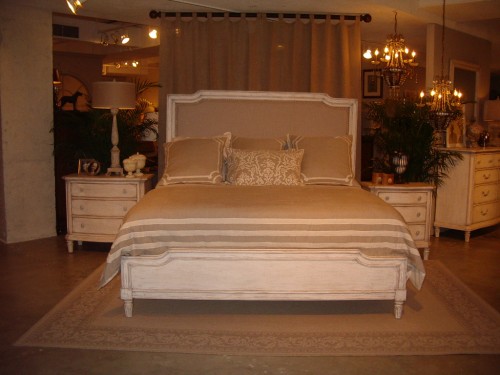 Laid-back yet sophisticated, this display is a lovely testament to the soothing power of a neutral bedroom.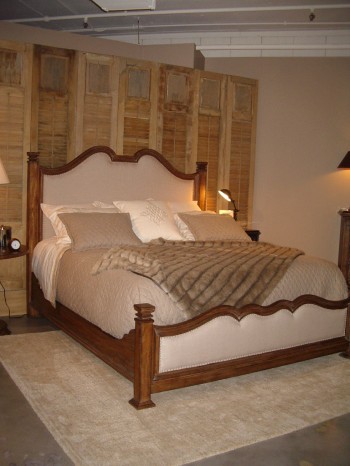 This bedroom is a gorgeous combination of rustic wood and tailored linen, also striking the perfect balance between masculine and feminine.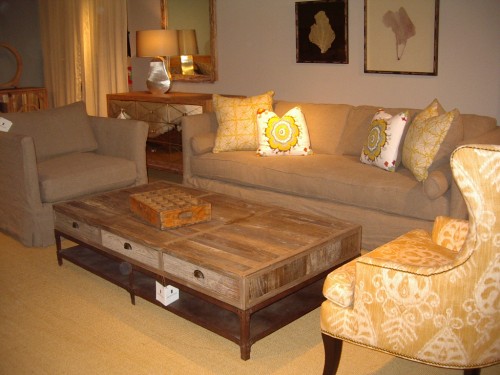 More rustic wood, this time paired with linen, ikat patterns, and sunny yellow for a fresh, contemporary look.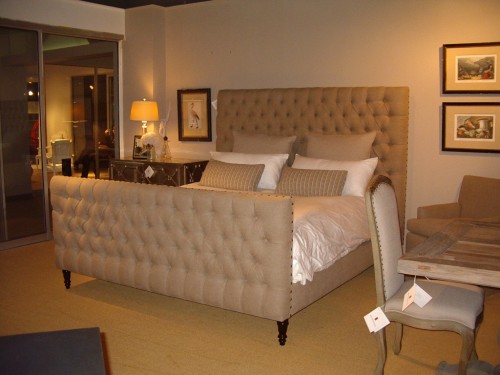 What a beautiful linen upholstered bed! This looks like the perfect space for dreaming.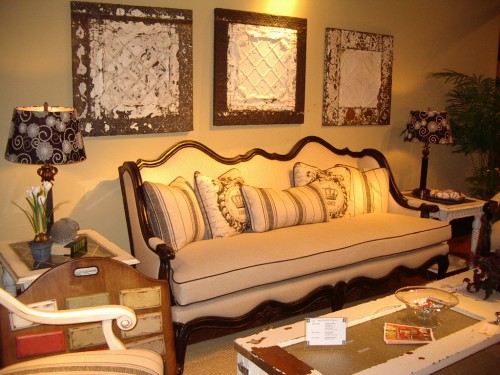 And look, another text + linen combination! The casual vibe of the linen contrasts nicely with the formal shape of this sofa.
There was so much great design inspiration at the High Point Market, and we can't wait to see what's in store next time! IfB your home could use a little inspiration, contact MJN & Associates Interiors! We provide a variety of interior design services to help you make the most out of your Atlanta-area home.