There were so many gorgeous vignettes on display at the showrooms of the High Point Market in North Carolina. We've already explored some of the top interior design trends from the latest Market, like washed wood finishes, blue and blue green colors, and tuffet seating. Now, check out some of our favorite interior design eye candy!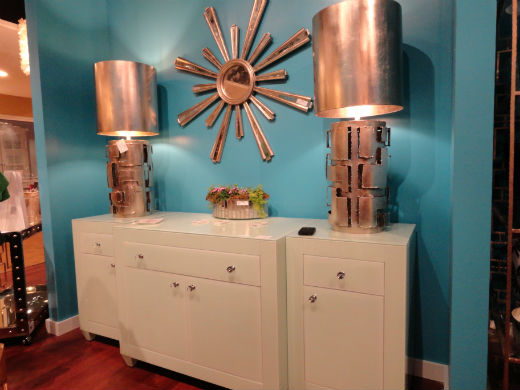 These photos all capture something bold and fabulous, something that grabbed our attention. We love how the metallic lamps and sunburst wall mirror contrast with the bright turquoise wall.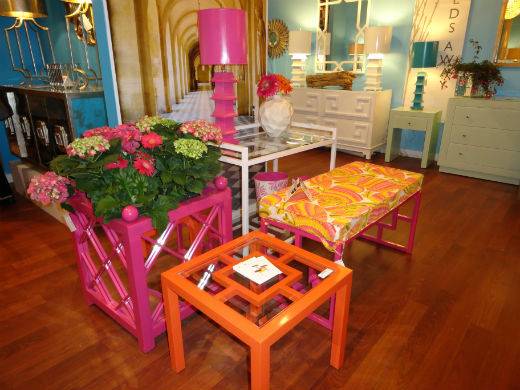 These furnishings in fun, poppy colors are the perfect way to brighten up a sun room. We also loved the unique glass-covered mint green furnishings in the background.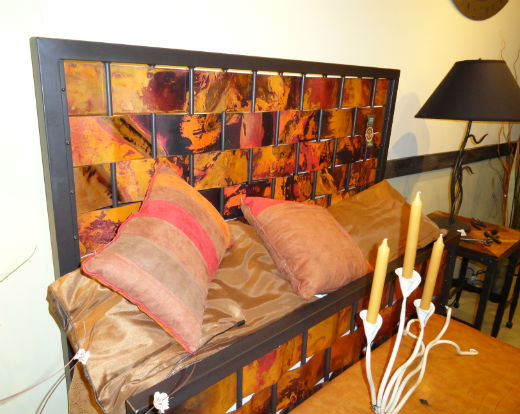 The warm colors and organic patterns of this woven copper bed make it the perfect addition to a passionate bedroom.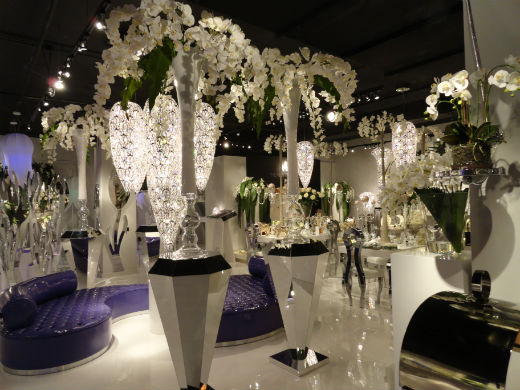 This showroom features a fanciful glam aesthetic. The combination of contemporary shapes, minimalist black and white + purple, luxurious materials like crystal, and lush, cascading floral arrangements is elegant without being stuffy.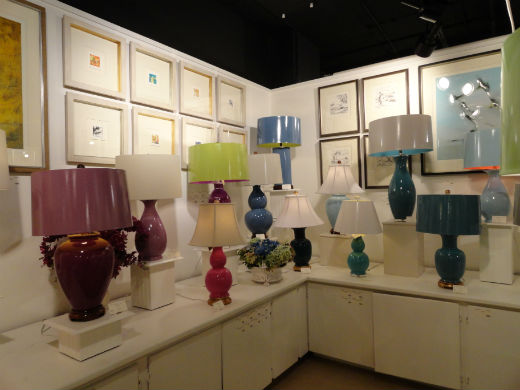 These lamps feature simple, bold shapes and vibrant colors, making them the perfect way to add that last little pop to a room.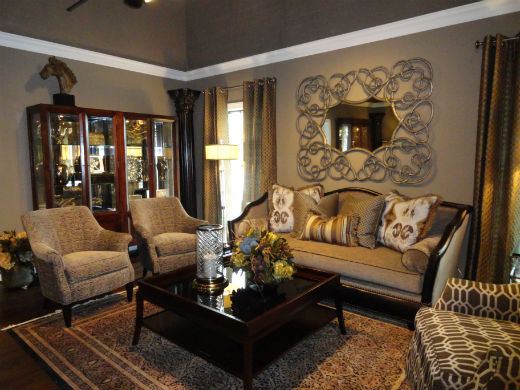 This display is a great example of traditional style with modern sensibilities. The distinctive mirror creates a focal point while opening up the space, and the combination of large and small scale patterns adds visual interest.
So, did any of these items or styles speak to you? Which ones would you love to incorporate into your Atlanta area home?
No matter what style you are trying to achieve, we can help you get there. Contact MJN & Associates Interiors to discuss your home design challenges and ideas.