Our biannual trips to High Point Market are a great way to see what's coming in the world of interior design color trends, with many of the showrooms displaying similar color palettes in a wide range of styles. Cool colors remain popular, a trend that has been going strong for several years now, with blues, greens, and turquoises seen everywhere from window treatments to upholstery to accessories.
Read on to see some of our favorite examples of these colors in action. Can you imagine any of these looks in your Virginia Beach home?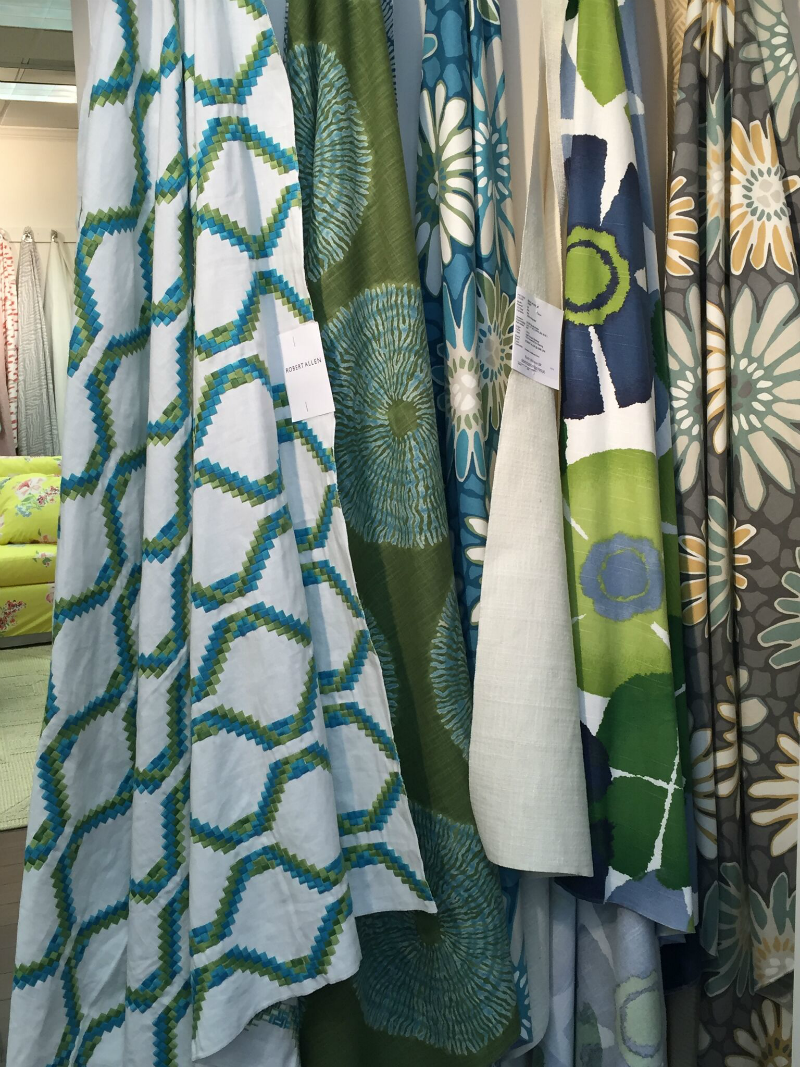 We saw a huge variety of textiles in blues and greens, with options for traditional, contemporary, and every style in between. These bold floral prints are perfectly suited for a casual coastal home channeling the laid-back vibe of Virginia Beach.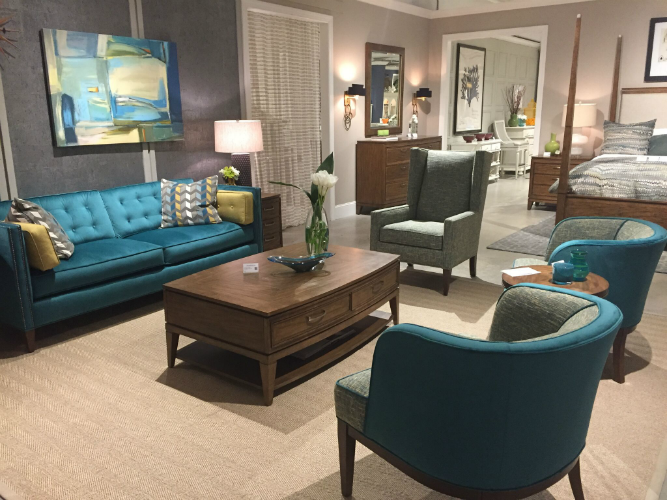 Blue upholstery was everywhere, from playful turquoises like the glamorous sofa and chairs above to deep cobalt blues. Pops of golden yellow and gray further this contemporary color scheme.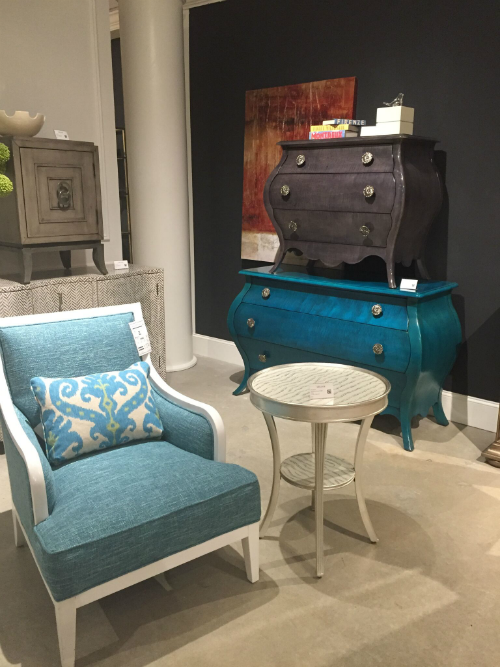 The chair above shows off a softer side of this trend, with a more subtle blue that is perfect for a tranquil space. Behind it you can see another take on the trend, a deep turquoise chest illustrating the popularity of bold accent pieces.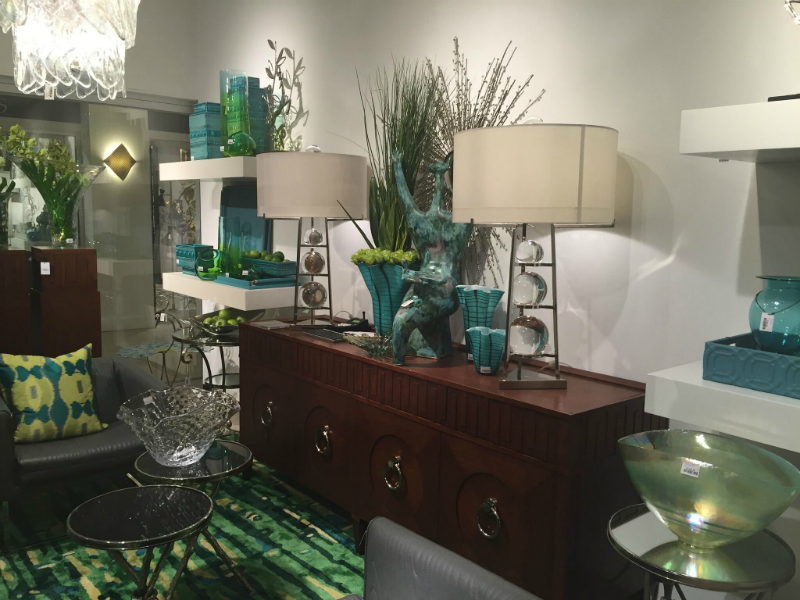 No room is complete without the perfect accessories! From rugs to throw pillows, lamps to decorative items, blues and greens are bringing a fresh, revitalizing energy to interiors. We love the pairing of turquoise with apple green above.
Of course, while we love seeing the latest color trends and getting inspired with new and creative color palettes, we believe that the most important interior design rule is being true to your personal style! If you would like to refresh your home with a new look, MJN & Associates Interiors is here to help. We offer a variety of interior design services to clients in Virginia Beach, Chesapeake, Norfolk, and throughout the Hampton Roads area. Give us a call today at 757-306-6000 to schedule a consultation!