One of the big trends in kitchen and bath remodeling in recent years has been a move away from rooms full of the exact same cabinet finish to a more casual, collected look achieved with 2 or more coordinating finishes used among the upper, lower, and island cabinets. This design strategy offers a more varied, nuanced look that is visually interesting and creates more depth in the space, rather than having a sea of one particular wood tone or finish.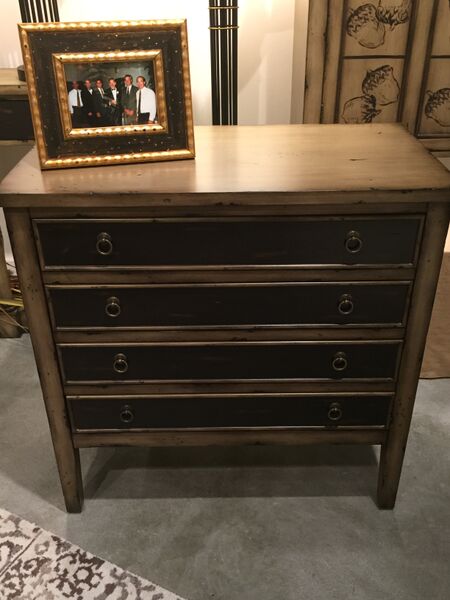 The same principle is at play in current furniture trends, as we witnessed at the recent Fall Market in High Point, North Carolina, home of the world's largest furniture industry trade show. Two-tone furniture was all the rage, especially in casegoods (bookshelves, dressers, chests, etc.).
This chest of drawers combines the gray color trend with the trend toward more neutral wood tones in furniture finishes.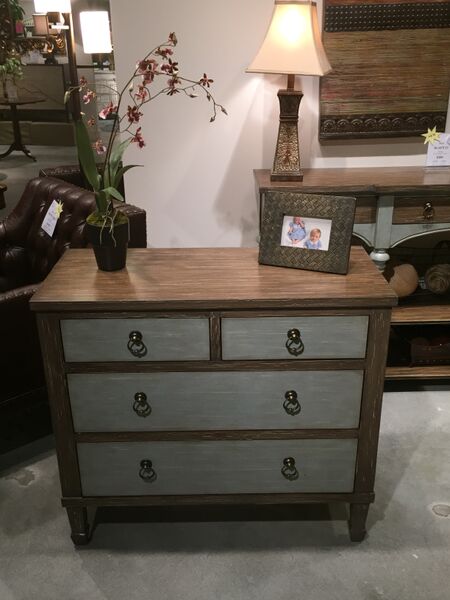 Here we see more gray and that distressed, aged finish that has been growing in popularity in recent years. The combination makes for a lot of character, perfect for a beach house.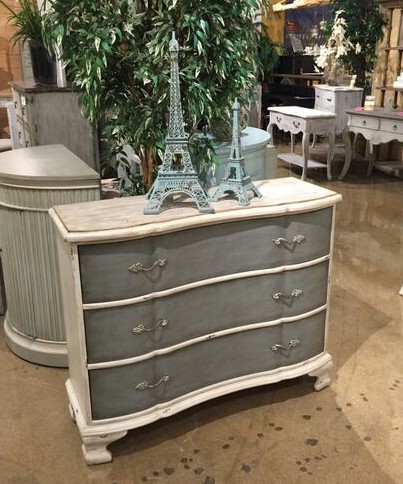 The two-tone look can work with any design style. The chest of drawers below is perfect for transitional style, marrying traditional design inspiration with clean, simple, modern aesthetics.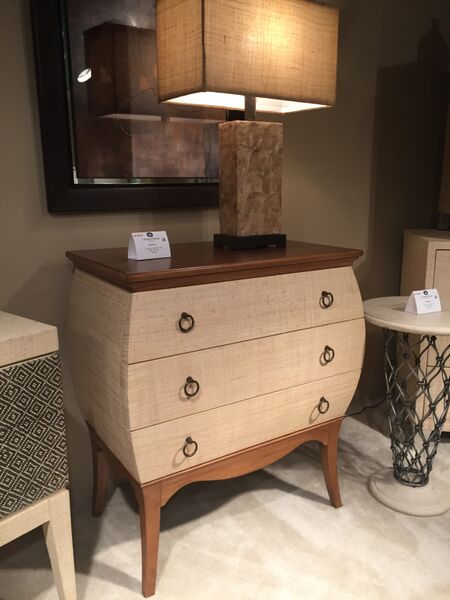 Here, contrasting drawer fronts illustrate how the two-tone trend can work in a mid-century modern space- another hot furnishings trend at the moment.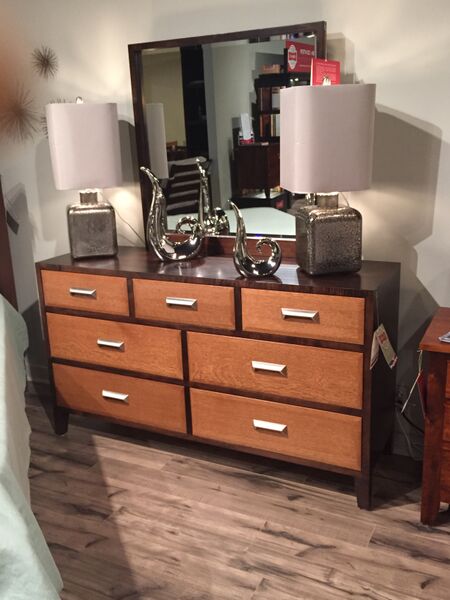 And last but not least: The two-tone trend isn't just for dressers and chests-of-drawers! This elegant side table also sports the look.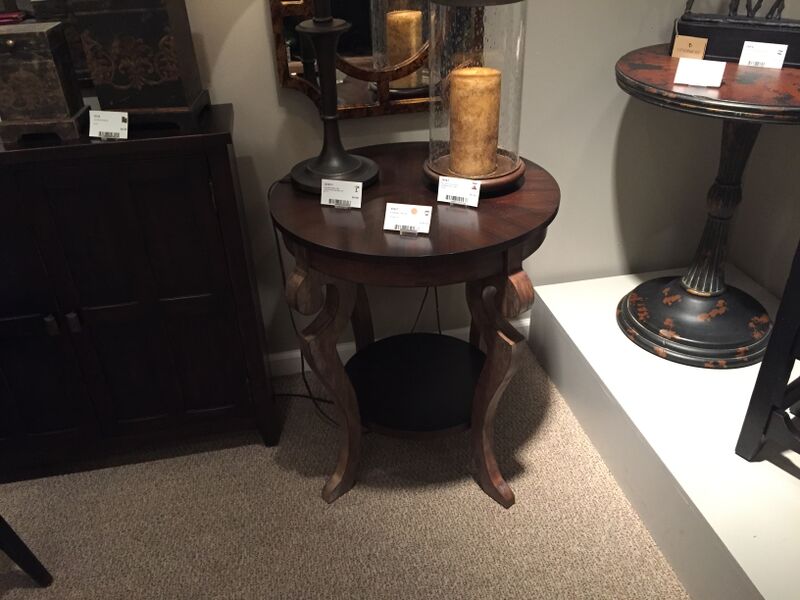 At MJN & Associates Interiors, we provide a full range of interior design services to the Virginia Beach, Norfolk, and Hampton Roads areas. Let us help you find the perfect high-quality furniture pieces to complete your decor. We can also assist with everything from paint color selection and custom window treatments to major home remodeling. Call us at 757.306.6000 to set up a consultation.