We're excited to share a new dining room makeover with you today. Not only did it turn out beautifully, but you can also catch our principal designer, Michelle Nettles, and faux finish artist, Kass Wilson discussing it on Better Mornings Atlanta next week!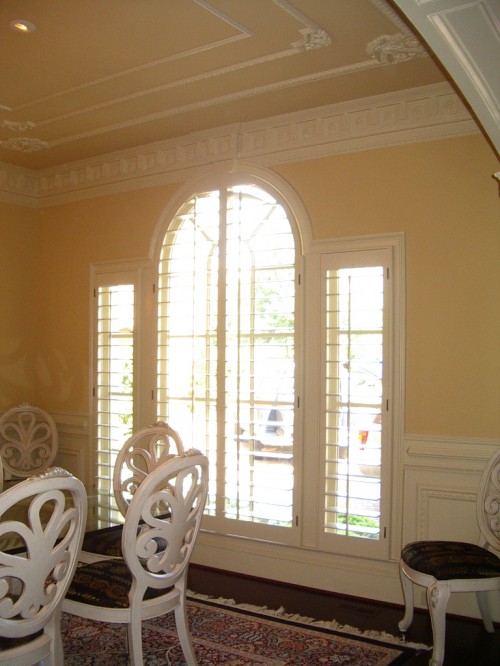 The dining room started out unoffensive yet bland. The beige trim and furniture all blended together and disappeared amid the light yellow walls. Nothing stood out, nothing popped. This boring dining room absolutely did not suit the client!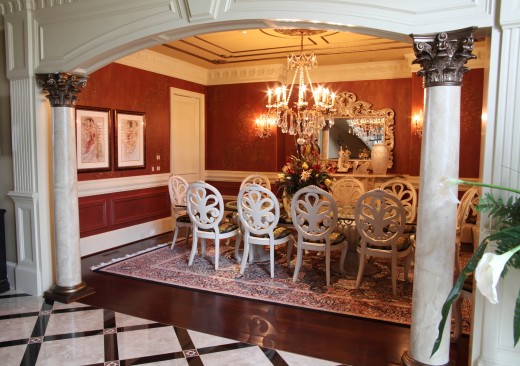 Our client loves red, and wanted a vibrant spaceB full of personality. The room had wonderful bones, with amazing trim and other architectural elements like the detailing on the ceiling. Our mission was to bring out all the beautiful things the room already had going for it.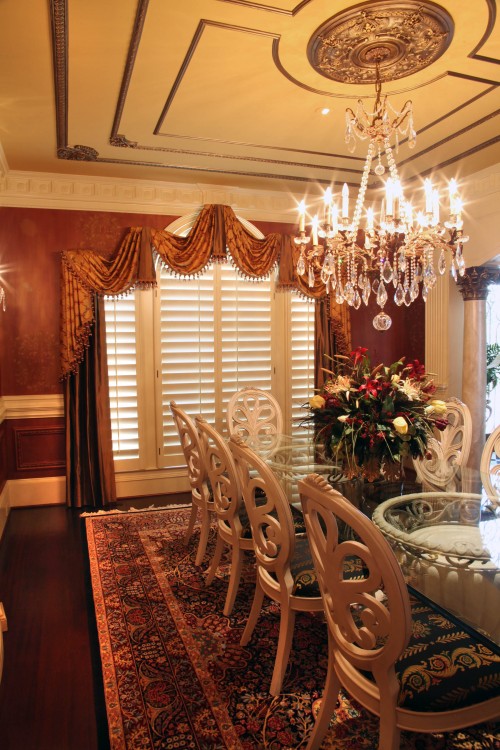 We started with sumptuous, subtly iridescent fabrics that became custom window treatments. Ceiling trim was painted to stand out, and Kass Wilson created a unique finish on the walls, which were painted in a deep, gorgeous red. Kass transformed the formerly bland walls into a rich, shimmering surface bearing a gold damask pattern.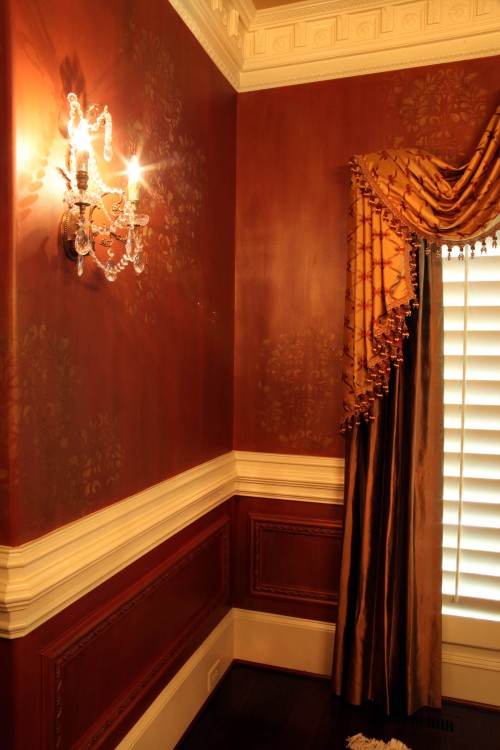 The pattern isB enhanced in some places and fades out in others, drawing your eye around the room. The contrast of the moulding and furniture with the vibrant walls makes the whole space pop, matching the drama and glamor of the rest of the home.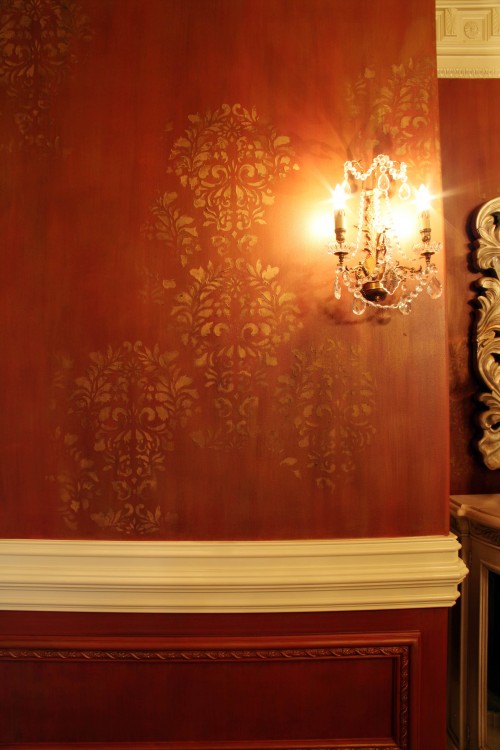 This project is a great example of the difference professional interior design can make in a room, and we just love the end result.
Tune in to CBS Atlanta 46 on Tuesday, January 17th at 9 am (abbreviated) and noon (full segment) to see the MJN & Associates Interiors team discuss this project, as well as a great resource for homeowners- Hometalk!