Art Deco interior design is glamorous and elegant, making it a perennial favorite among home design fans. While a whole room decorated with Art Deco furniture could easily go too theatrical for modern tastes, a few pieces strategically placed throughout a room can add fabulous, sleek style to the space. Read on for more elements of Art Deco furniture design, accompanied by photos from the South Beach Art Deco festival and furniture show. (Check out Elements of Style: Art Deco Furniture, Part I to catch up.)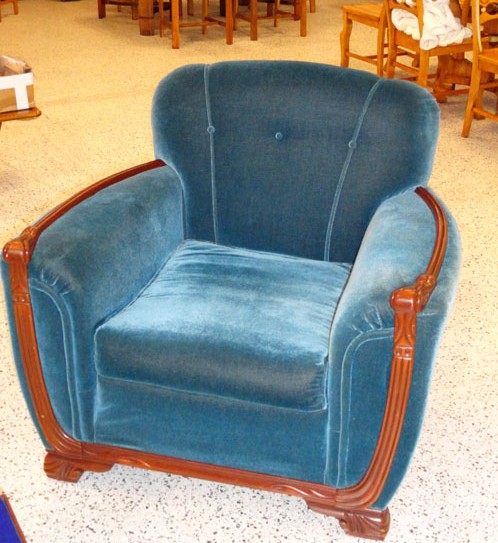 Luxurious textiles– Offering a contrast to the sleek, streamlined forms of Art Deco furniture, upholstery is often soft and sumptuous, like velvet or silk. Bold geometric, animal, and oversized floral prints, as well as tassels and intricate edging were common, and in keeping with the glamorous aesthetic.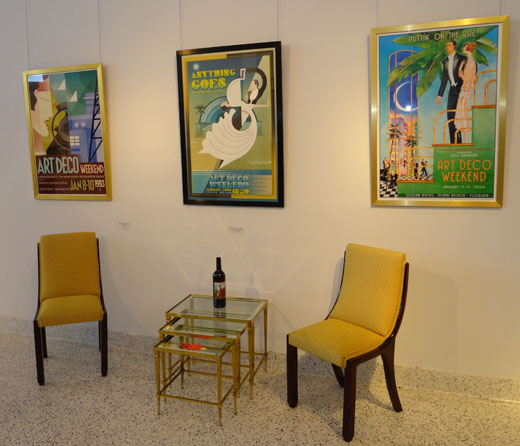 Industrial/metallic finishes– Due to the strong industrial/futuristic influences on the style, a range of metallic finishes were common, including chrome and gold. Plastic and glass were also commonly used for their shine and to add to the futuristic look.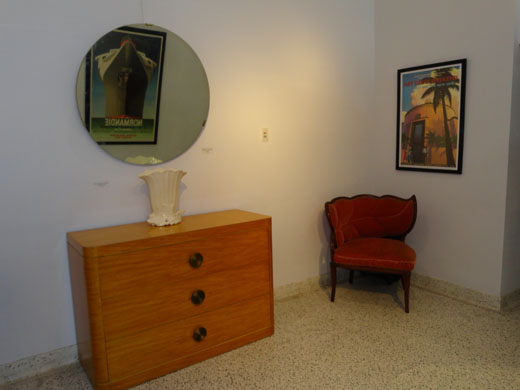 Stylized organic forms– The chair in this image is a great example of the abstracted and stylized forms often incorporated into Art Deco furniture, especially seating. (The bold, circular shapes of the mirror and repetitive drawer pulls on the dresser, as well as the dresser's glossy varnished finish and sleek, curved corners demonstrate the design elements discussed in our previous post.)
So, what do you think of Art Deco furniture design? Do you love the bold, Old Hollywood look, or prefer more traditional styles? At MJN & Associates Interiors, we can help you bring all of your interior design inspirations together to form a cohesive, beautiful look for your home. Contact us today to get started transforming your Atlanta area home!