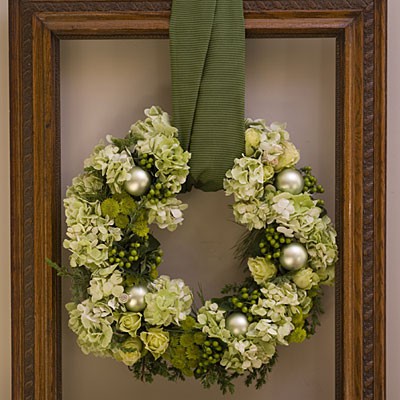 'Tis the season to deck the halls, but how exactly do you plan on adding festive flair to your home? While red, green, and gold are the traditional choice of holiday color palette, you don't have to limit yourself to this classic combination. In fact, if you want your holiday accessories to really enhance your existing home decor instead of competing with it, that's where you should get your color inspiration.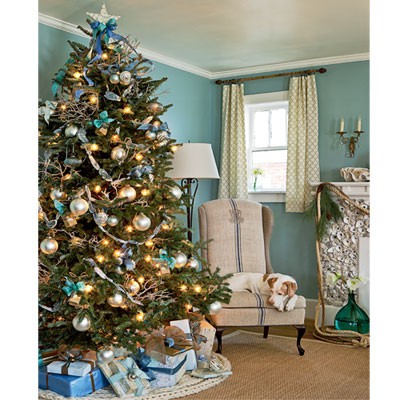 These days, you can find beautiful ornaments and accessories in a myriad of colors, from brown, copper, and apple green to magenta, teal, and plum. Choose one or two hues from your current color palette, and add in a metallic like copper, gold, pewter, or bronze. The holidays call for a little more glamor than the rest of the year, so don't be afraid to use shimmery textiles, glittery accessories, and other luxurious and festive finishes, all while staying in a color family that coordinates with your furnishings and accessories.
In fact, you can even do some temporary modifications to your existing accessories to glam them up for the holidays! If you have an elegant floral arrangement that you love, you don't have to pack it up for the season and buy a whole new holiday arrangement. Simply add some festive touches, like loops of wired ribbon, coordinating ball ornaments, or glittery floral sprays.
Solid colored, metallic ball ornaments in satin and shiny finishes in your color of choice are another really versatile way to add holiday cheer to your home. Consider suspending some ornaments from your dining room chandelier by ribbon or monofilament, fill a simple glass vase or apothecary jar with mini ornaments, or add some to a bowl on your coffee table. The possibilities are endless, so get creative and think of new ways to add bling to the accessories you already have.
Do you need help capturing that holiday spirit in your Gwinnett County home, or maybe you just need help with the basics? Give yourself the gift of style; call MJN & Associates Interiors today!