If your home could use an update, the window draperies are one of the very best places to start. Custom draperies will give any room a more finished look and can even tie the rest of the decor together.
Today's drapery styles reflect a more streamlined aesthetic, which is why panels are the most stylish type of window treatment at the moment, and will continue to be for quite some time. They are endlessly customizable and can fit a variety of home styles, from contemporary to traditional. Different types of pleating allow for a range of effects, and panel window treatments are also especially appropriate for transitional interiors. Below, take a look at some examples of custom window treatments we've created, illustrating the different types of pleats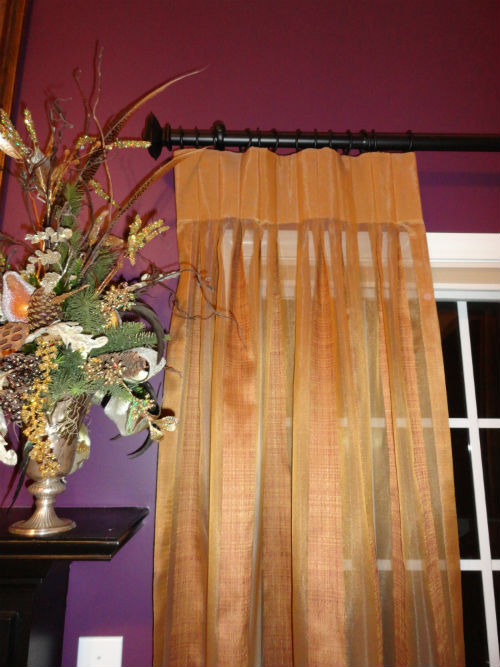 A sheer, gold panel with a slight sheen features an inverted pleat.B The fabric is a stripe, but every other stripe is pleated to the back.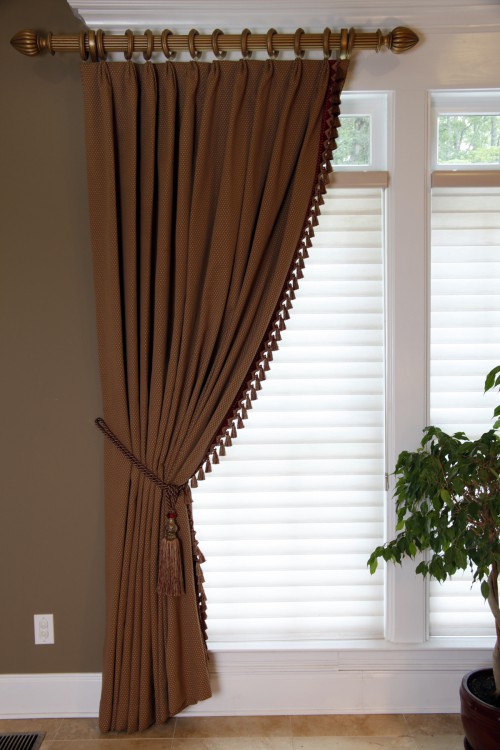 This curtain shows a Euro pleat- a pleat that is pinched at the top- with the addition of tassel fringe.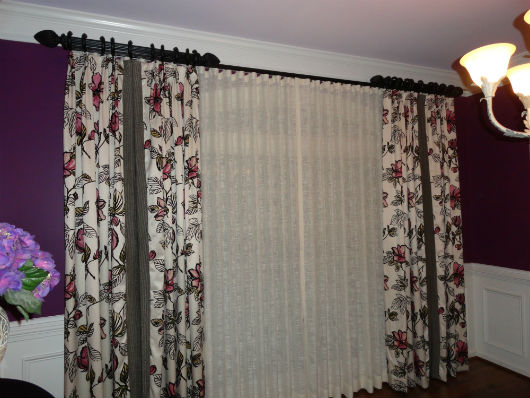 These custom draperies feature a combination of pleats; the floral portions are Euro pleats, while the center features inverted pleating.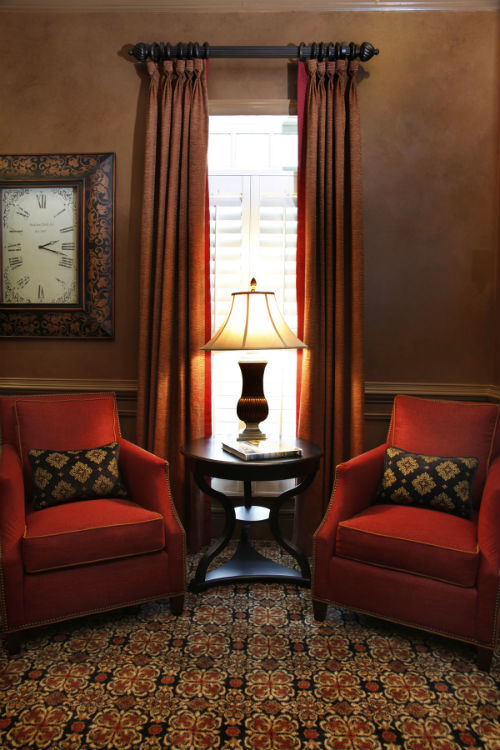 We also love the goblet pleat, which you can see above. In it, the pinch is lowered, creating a goblet-like shape at the top of the window treatment that is perfect for more formal interior design.
If you are interested in adding custom window treatments to your home, contact our Atlanta interior design firm today. MJN & Associates Interiors can design the perfect draperies for any space in your home.