Window treatments are such an important part of any room. They help create the framework for the space, set the tone (formal, casual, rustic, modern), and they are a great place to incorporate color and/or texture.
Interior design is constantly evolving, and draperies are no exception. If you would like to update your home with a quick and easy project that makes a world of difference, this idea is for you. It's amazing in its simplicity- just raise your draperies!
The old way of dressing windows was to place the rod even with the top of the window, as seen in the photo below.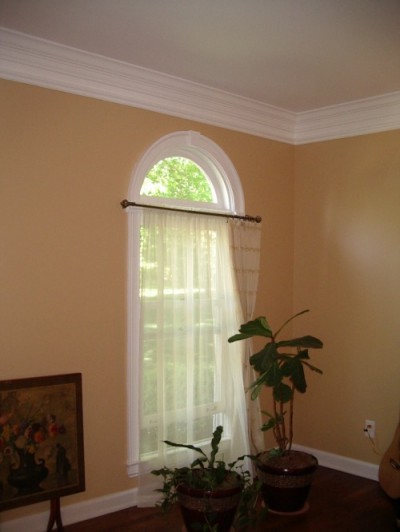 The curtain rods shown in these photos cut into the window, distracting from the lovely architectural detail that is one of the best features of the space.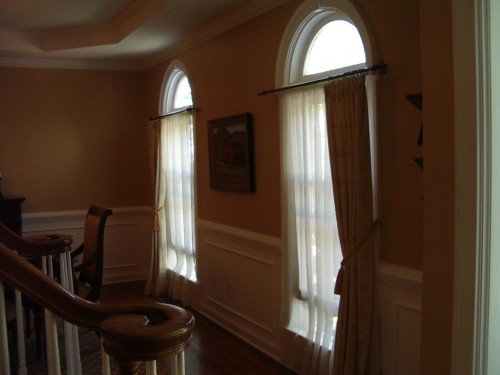 The updated way to treat windows is shown in the following photos.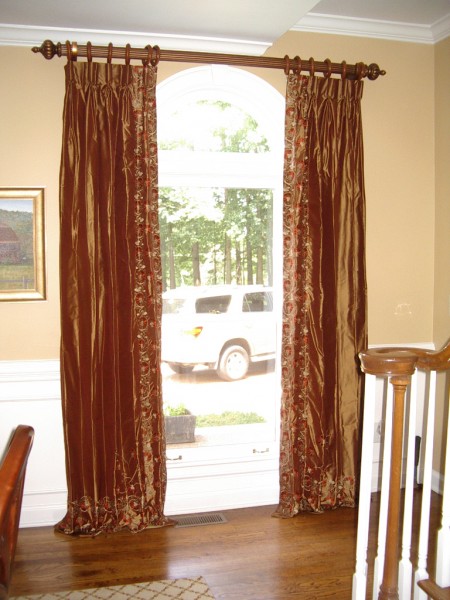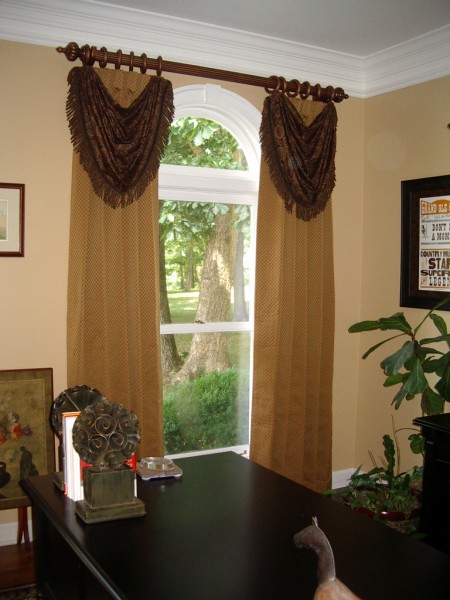 By raising the curtain rod higher, it allows the window to function as a whole, rather than being visually "chopped up" into separate shapes. This aggrandizes the window, giving the arches their due, and the whole effect serves to lengthen the impression of the window and make the room seem taller.
In addition to hanging curtain rods higher, today's interior design styles call for panels, a sleek and sophisticated look that can be easily adapted for many different decor styles.
Even if you don't have an odd-shaped window to work with, raising the curtain rod works wonders to elongate rectangular windows. This technique will make any room seem taller and more spacious, so give it a try!
Do you need your window treatments updated? If so, call MJN & Associates Interiors today. We can provide you with a variety of interior design services for your Atlanta home, including the creation of custom window treatments, bedding, and more.