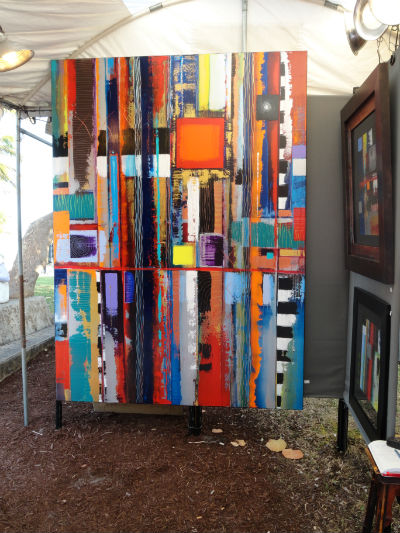 A perfectly designed room is still not complete until it has that certain something that gives it character, and nothing seems to convey personality and the owner's unique discernment quite like fine art.B Art selection is one of the many interior design services we offer here at MJN & Associates Interiors, and we love discovering new artists whose works can add beauty to our clients' homes. Our principal interior designer, Michelle Nettles, ran into a fantastic artist on a recent trip to Miami, and we just had to share his vibrant, colorful work with you!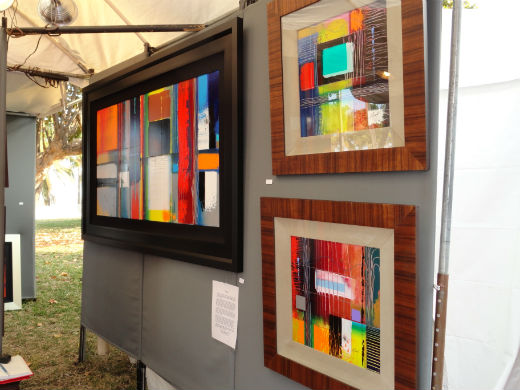 Marvin Murphy, also known as Murf, has been creating art for over 30 years, during which time he has earned popularity and acclaim around the world. His works have been used as album art, music festival posters, and magazine covers; featured on a PBS special; and even used at the United Nations Ambassadors' Ball.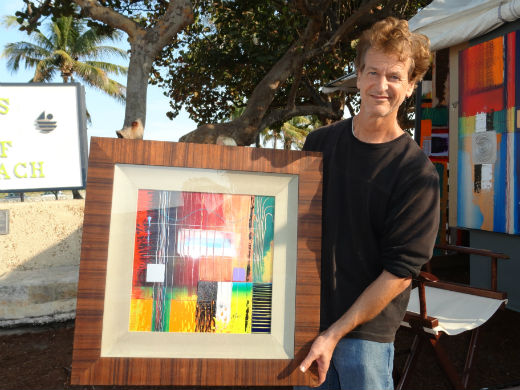 Murf's mixed media paintings burst with a profusion of colors, textures, and lines. Some of his work features an interesting technique in which he paints not only on the canvas itself, but also on the glass above it. This layered approach creates a unique effect in which the painted lines and shapes on the glass cast shadows onto the painting underneath, changing with the angle of the light source.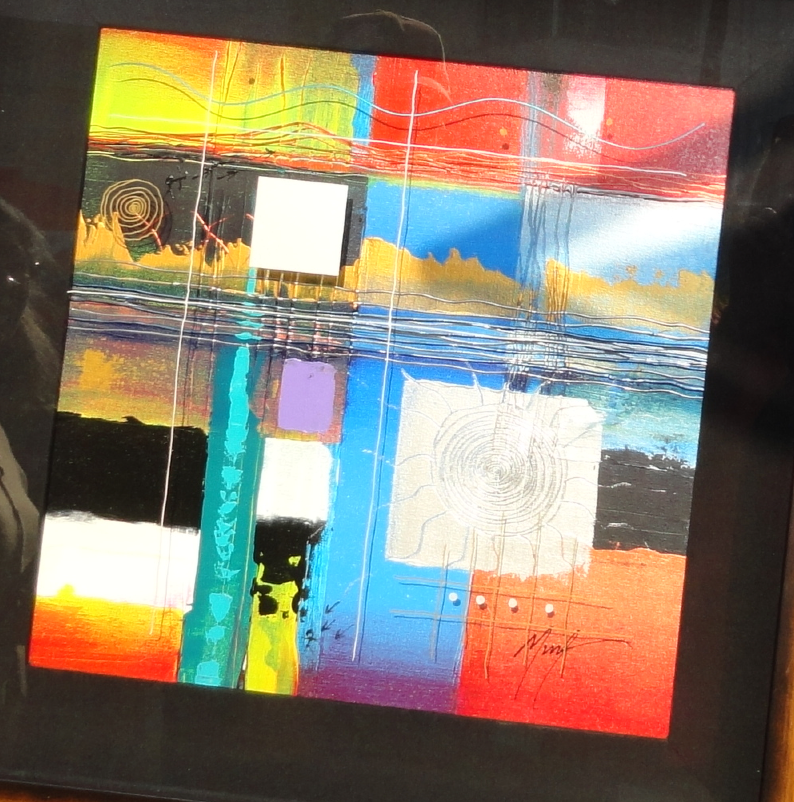 The energetic lines and bright colors in these paintings are really engaging, and would look fantastic in a dramatic dining room or great room.B For more information about the artist, visit www.artofmurf.com.
Are there any rooms in your Gwinnett County home that need some original art to liven things up? What kind of art do you choose for your home? We'd love to hear from you in the comments!