Art doesn't need to match the sofa. In fact, sometimes a bright pop of color introduced through artwork is the perfect way to liven up a neutral space or tie together colors from various elements in the decor. At the recent Boardwalk Art Show in Virginia Beach, our principal interior designer Michelle Nettles was able to snap some photos of the festival's best artists in a variety of media.
One of our favorites was glass artist Lisa Mote.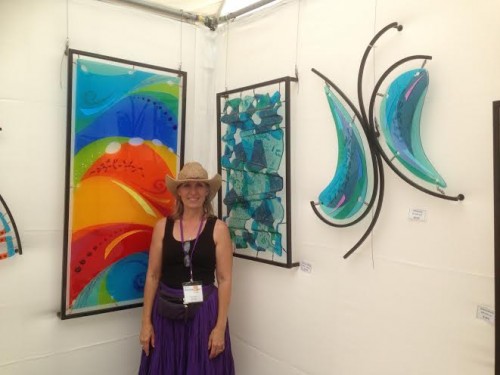 Lisa combines fused glass work and welding to create dynamic sculptures that play with light, color, and pattern. These wall-mounted artworks are beautiful on their own, but can also be illuminated from behind for an even more dramatic effect. The cool blues and greens of the two pieces on the right (above) would look fantastic in a coastal home.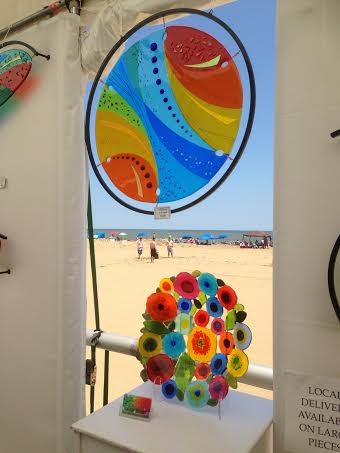 Cheerful colors and engaging patterns and textures make Lisa's work a joy to experience. That's the kind of art you should be pursuing for your personal collection.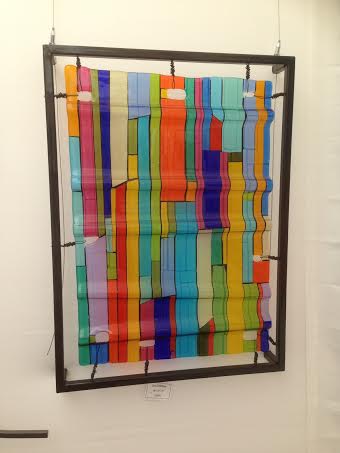 Sometimes the perfect piece of art is all that is needed to bring a room to life with a unique voice and character, so at MJN & Associates Interiors, we are always on the lookout for talented artists and artisans. Our art procurement and consultation services can help you build an art collection that is truly personal and will not only enhance the beauty of your home, but will also bring a smile to your face. Contact us today to schedule your interior design consultation.