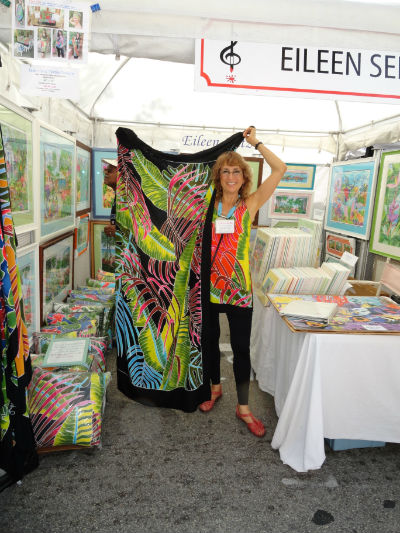 Art selection is one of the many interior design services we provide here at MJN & Associates Interiors, and our principal designer Michelle Nettles always has an eye out for beautiful work to grace the homes of our Atlanta and Gwinnett County clients.
On a recent trip to the South Miami Rotary Arts Festival, Michelle was able to snap these photos of a great booth featuring vividly colored paintings, textiles and more by artist Eileen Seitz. The bright colors and quirky details in her paintings make them perfect for any space that needs an injection of personality.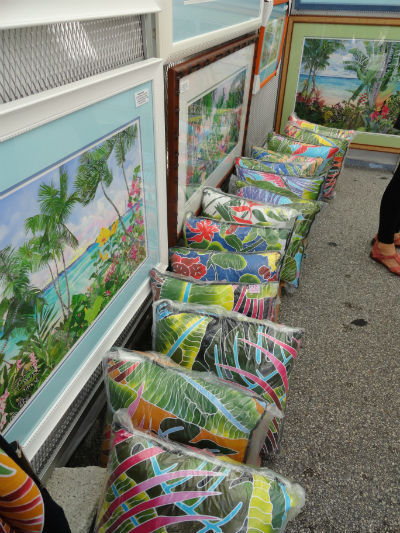 In addition to a beautiful array of paintings, we love Eileen's gorgeous hand-painted pillows and other textiles. These pieces are so distinctive and vibrant, just a pillow or two could liven up an entire room. They are a great way to add a spring and summer vibe to your home.
To see more of her work, visit Eileen Seitz online.