You've probably heard of the hit Young Adult franchise The Hunger Games that recently made its way from bookshelves to the silver screen. This dystopian sci-fi series has garnered a huge following all over the world, and not just by young adults. The series, which follows a smart, brave heroine named Katniss, seems to appeal to just about everyone, as evidenced by the stunning box office results. (The movie raked in $155 million on opening weekend in North America, making it the third biggest opening in Hollywood history, according to the New York Times.)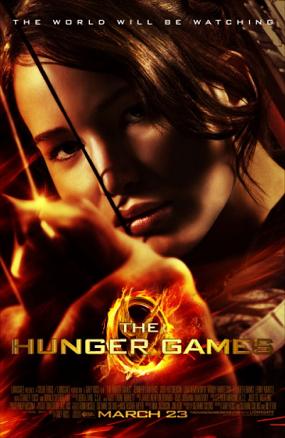 The movie is great and is sure to make many new fans, but aside from the impressive acting, costumes, and effects, The Hunger Games boasts some truly stellar set design! We just can't resist pointing out the fantastic Art Deco vibe that runs throughout the movie. When our protagonist is transported by train to the Capitol, we get some amazing shots of a decadent train car replete with lush, blue velvet, rich mahogany, geometric motifs, and curved, chrome accents.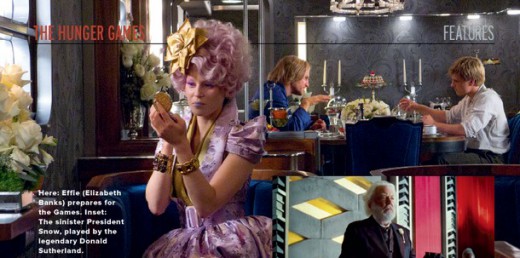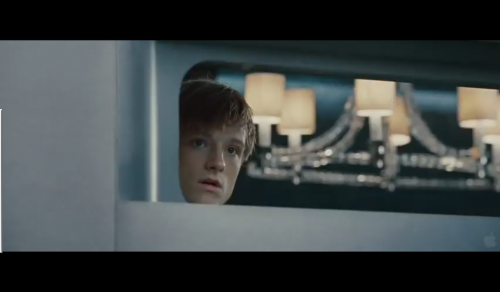 In this still from the film, you can catch a glimpse of an absolutely fabulous Deco-inspired crystal chandelier. That would look so amazing in a glamorous dining room!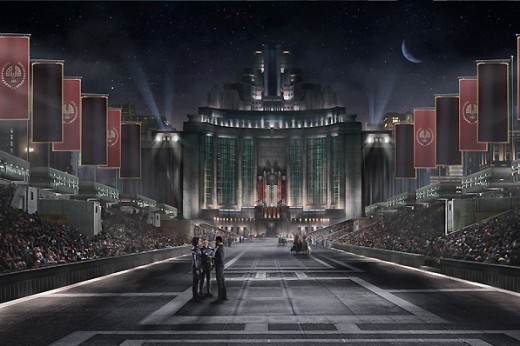 In addition to the exciting interior design, the film also uses an Art Deco aesthetic in the architecture of Capitol. The bold, geometric lines, Deco style (like frozen fountain motifs), and blocky cement facades combine to communicate the imposing, formidable sense of authority the Capitol exerts over its citizens.
Even if you don't normally like science fiction or action movies, the set design is really worth seeing. And if, like us, you just can't get enough fabulous Art Deco style, check out some of our past blog posts!
No matter what your style or inspiration, we can help you bring it to life in your Atlanta area home, so contact MJN & Associates Interiors today!
Images via Wikipedia, HungerGamesMovie.org, pagelady, MTV