At our Virginia Beach interior design firm, we love helping clients develop a new vision for their homes. However, sometimes it can be hard for homeowners to envision what the changes we've discussed will actually look like or how they'll work. That's where our digital rendering services come into play!
Digital Interior Design Renderings
Digitally rendering interiors allows you to see what your space will look like with different window treatments, furnishings, paint, or rugs. Compare different colors and patterns, or see how a new furniture arrangement would affect your space.
No matter what direction you decide to go with the interior design of your home, digital renderings can help you move forward with confidence that you're making the right decision. Below, take a look at some examples of digital renderings we've created for past interior design projects.
The first rendering shows the textile choices for the upholstery of the furnishings in the room and how they will interact, while the second illustrates the room's new floor plan.
Preview custom window treatments
Window treatments are often one of the hardest elements in a space to visualize, while also having the biggest impact! In order to ensure that this vital design element is just right, we allow you to see what your room will look like with your new custom draperies. This can be especially helpful when dressing particularly striking, unique, or challenging windows.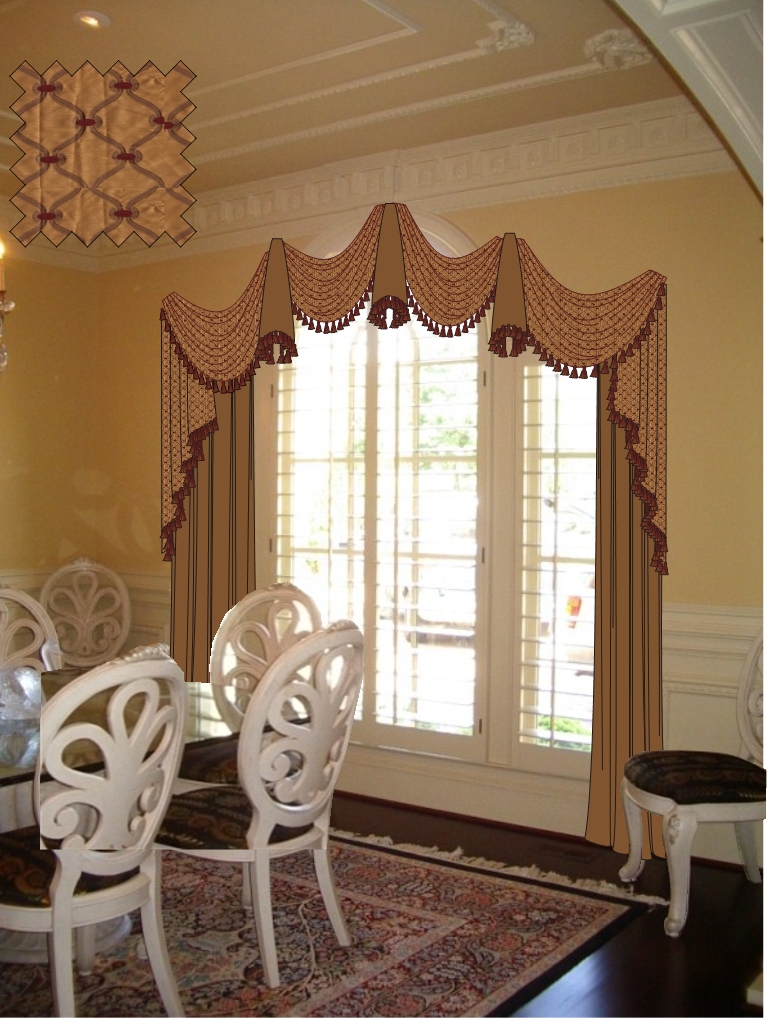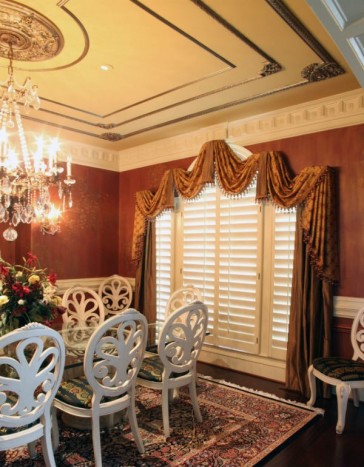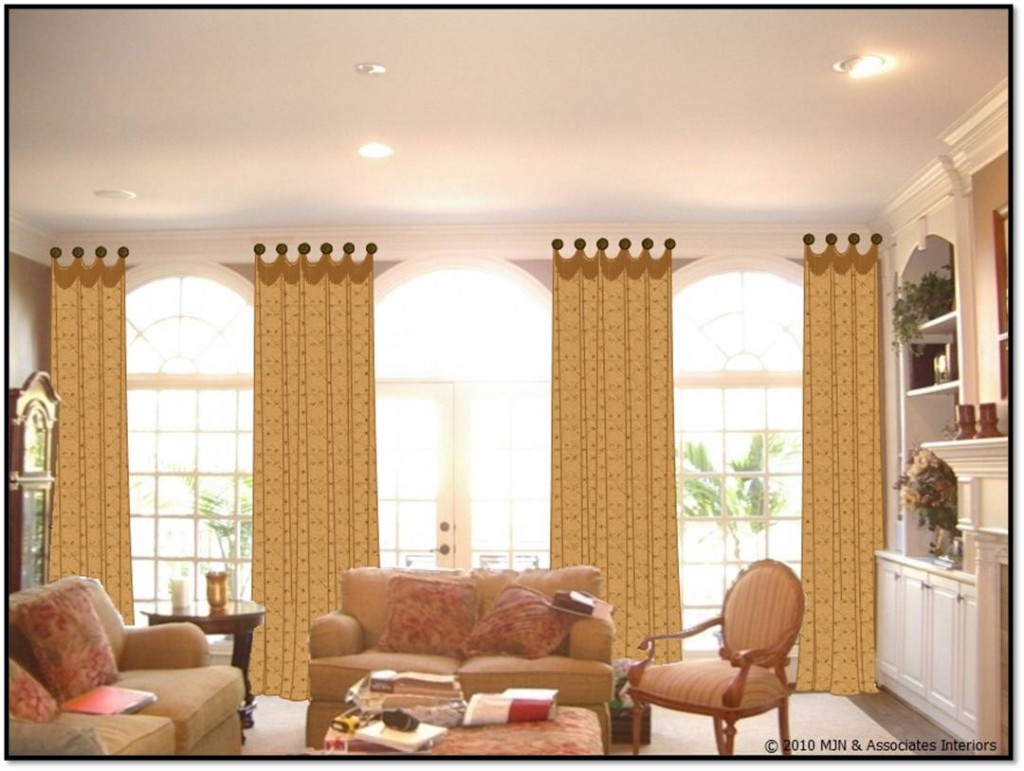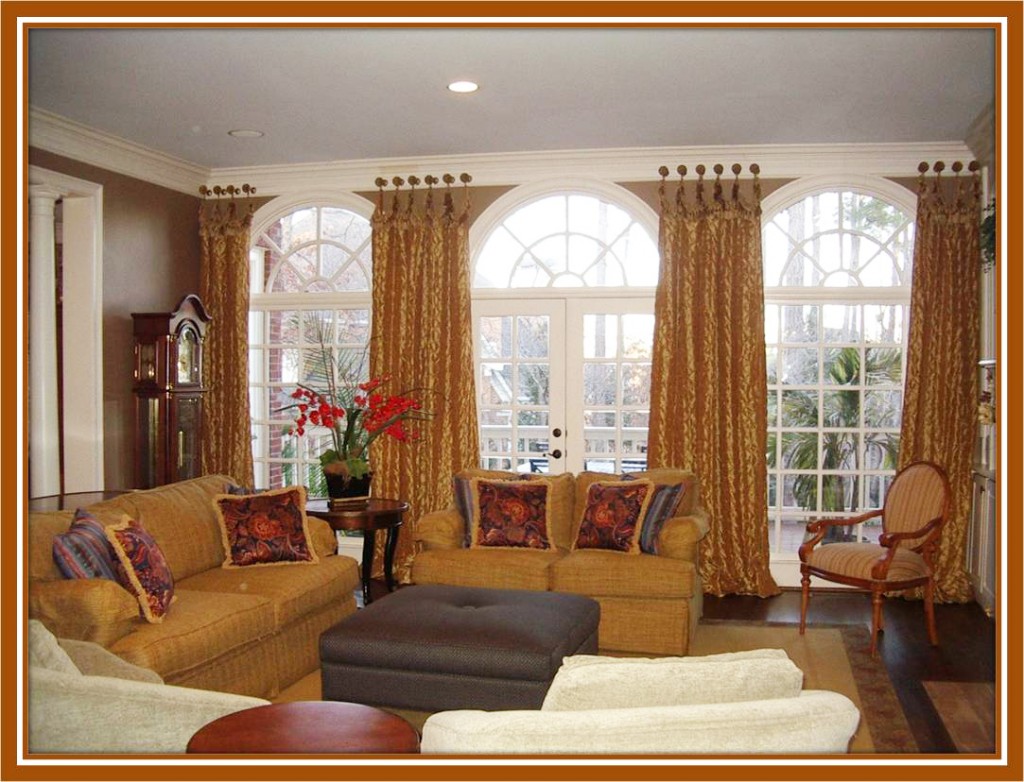 Custom draperies and reupholstery
This rendering was created to help a homeowner envision the impact of switching to panel-style draperies and re-upholstering a high quality yet dated chair. (See the full bedroom makeover.)