Nothing adds that Christmas holiday feel to your interior decor like an Advent wreath. Advent is a spiritual time of preparation before Christmas that begins on the fourth Sunday prior to Christmas Day and lasts through Christmas Eve.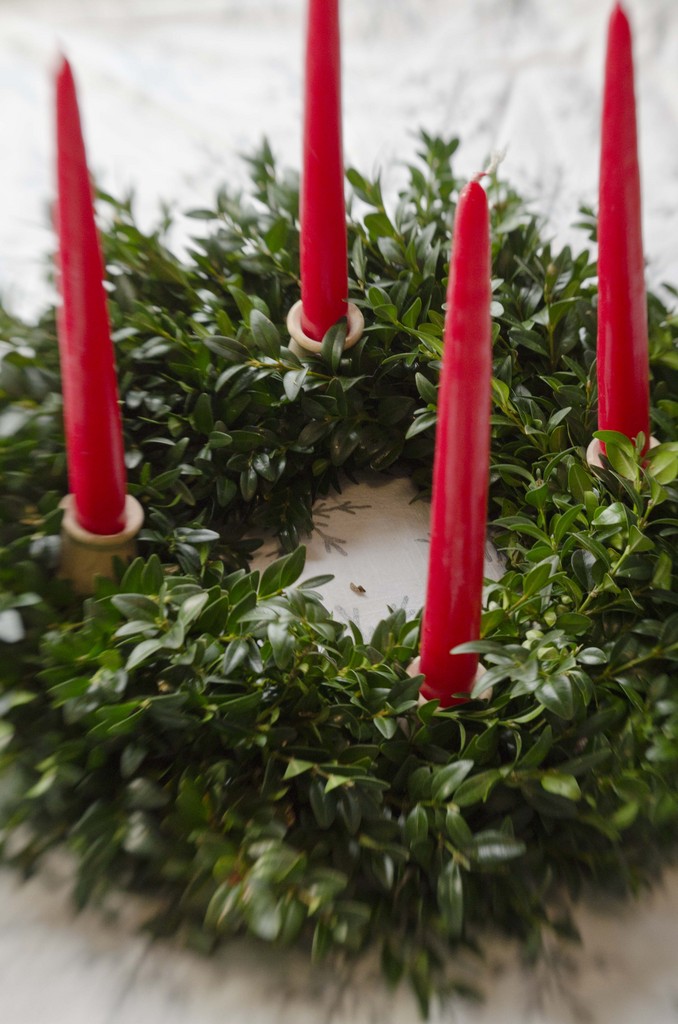 Photo courtesy of  http://www.localharvest.org
The most beautiful and elegant Advent wreaths are rather simple and are made from natural material. Having fresh items from nature help to represent new life.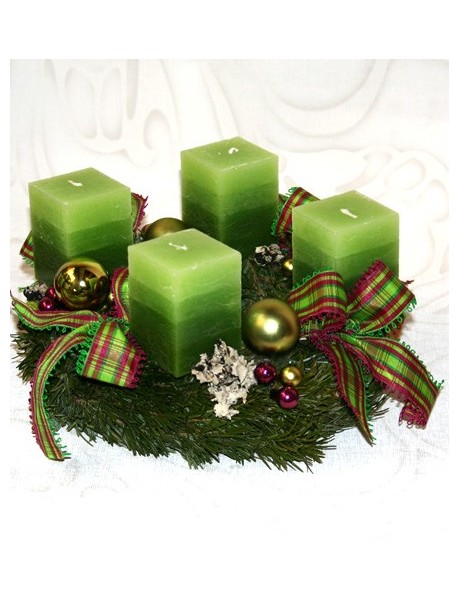 Photo courtesy of  http://xn--virgklds-bza8f9j.hu
The circular garland of evergreen branches represents eternity. On that wreath, four or five candles are typically arranged representing an aspect of preparing for the arrival of the Christ Child.
Photo courtesy of http://gabbysgab.com/the-customs-of-christmas/#more-4494
A wreath is basically made up of 5 parts: the base, the greens, the candleholders, the candless, and the ribbons and decoration.
1. Base
Use floral foam to hold you greenery. Place your circular floral foam in water that has been treated with flower preservative or a few drops of chlorine to discourage growth of bacteria. Let it soak for 20 minutes. Allow excess water to drip off then wrap with green florist wreath wrap.
2. Greens
Use the greenery to cover the base completely by inserting small twigs and leaves into the floral foam. You can also use florist pics and florist wire to keep everything secure.
3. Candleholders
Attach your attractive candleholder to the wreath form. The candleholder you use needs to accommodate the shape and size of the candles. Make sure you have chosen a candleholder that will keep the candle flames away from the greens.
4. Candles
While paraffin candles are easily avaible, beeswax is now more commonplace. They burn cleanly and also add a wonderful smell.
5. Ribbons and Decorations
Less is more elegant, therfore, choose to add very few additional decorations such as pine cones, seed pods, seasonal flowers, red berries, and simple ribbons. You may add some Christmas decorations around the base or in the center of the wreath.
When it comes creating your Advent wreath, choose available material such as greenery from branches trimmed from the Christmas tree, ivy, holly, boxwood or even rosemary. They provide a an intersting look and add a lovely scent to your home. Remember to replace your greens during the Christmas season to keep a lovely and fresh look.
For all of your interior design needs in metro Atlanta, feel free to contact MJN & Associates Interiors. With our numerous years of interior design experience, we help homeowners throughout the metro Atlanta area with the design process, including fixture, finish, and color selection.