Mirrors can add light, luxury and even a touch or artistic expression to any interior decor in your Atlanta home. You will be able to reflect your unique style through the sophisticated use of beautiful and mirrors in your home.
A Reflective Grouping
Use a series of mirrors together on a wall in a visually pleasing way. Keeping in mind balance and scale between the mirrors and how they relate to the room and the wall, use mirrors as you would hang art pieces.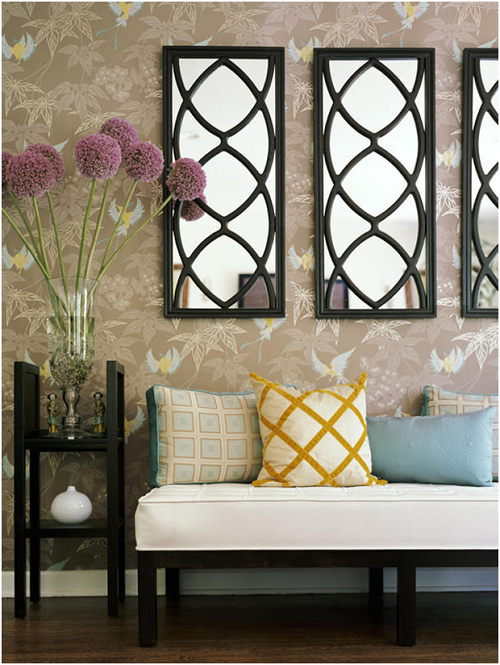 (image via hgtv.com)
Mirrors featured in groupings provided an intriguing look at the High Point Market. Some mirrors created a partial wall covering…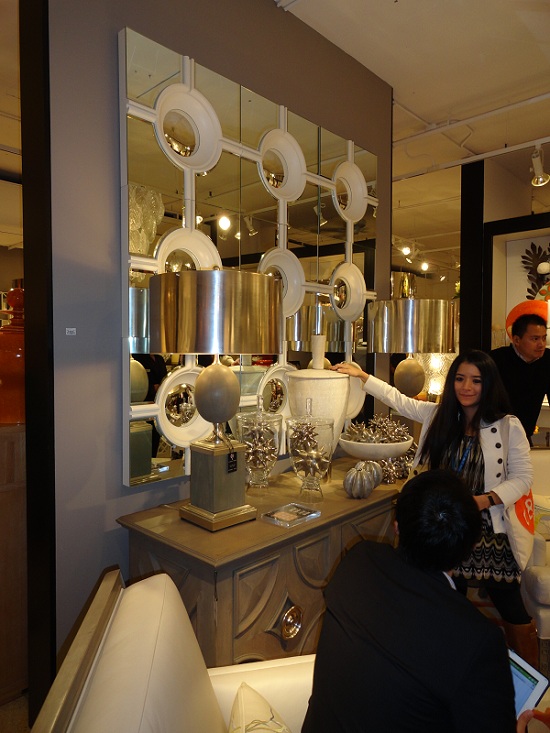 While using the mirrors almost from floor to ceiling created a very chic accent wall.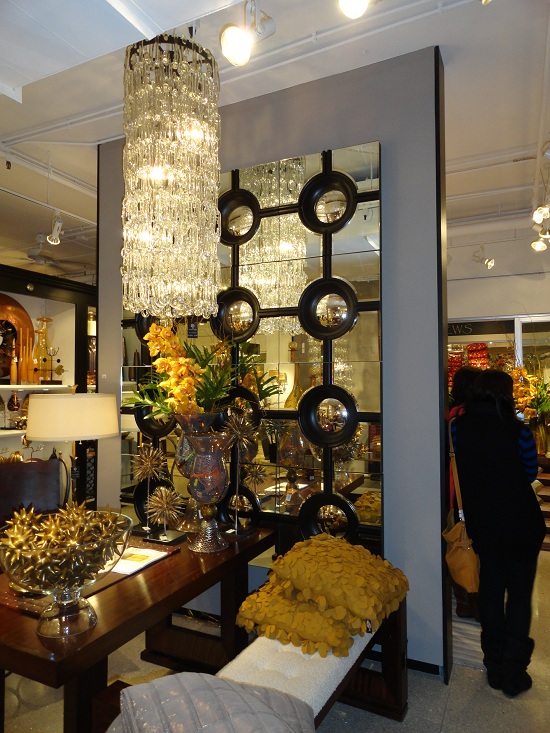 Large Mirror in a Small Space
The large retro classical mirror used in this small modern bathroom makes it seem larger. When you prop up a large mirror, the smallest spaces can seem roomier. Add the appearance of instant additional square footage using this classic interior designer's trick.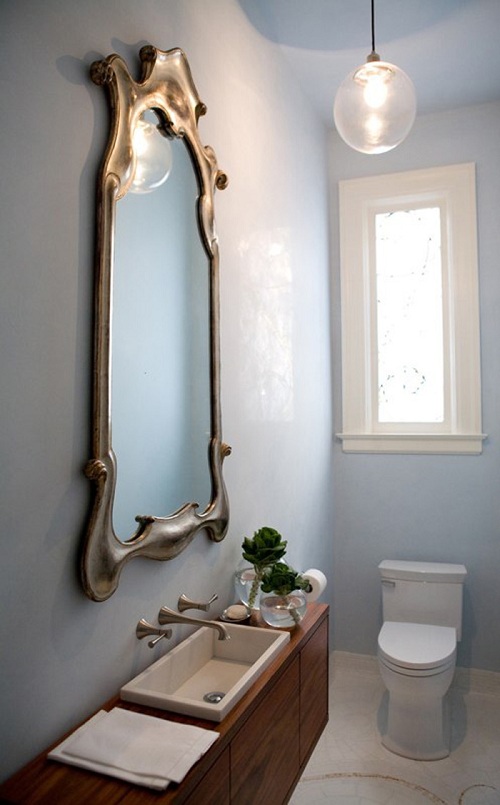 Create a Collection for a Romantic Bedroom
Properly placed mirrors of different shapes and sizes can have a collector's look. The symmetry and positioning can make the difference between mediocre and ingenious.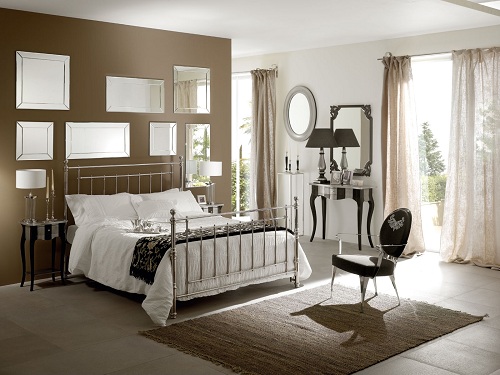 Mirrors as Abstract Art
Your home can use a touch of style through mirrors that are designed to be functional as well as providing the look of abstract art. The style if the mirror below is undeniably dynamic.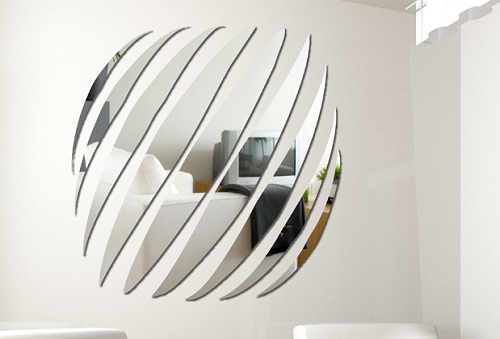 (image via artsignsinterior.com)
Use a Mirror in a Grand Scale
There is no denying the grand presence of this decorative and classical piece of workmanship of this this ultra large mirror. It helps to welcome diners into the room by uniting all of the elements of the space together.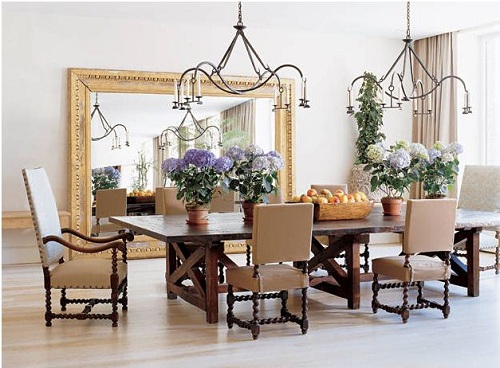 (image via elledecor.com)
Mirror make a house apartment or chateau look more sophisticated. To reflect your own touch of creative expression in your interior decor, use mirrors that will compliment your interiors spaces and will add a classy touch to your Atlanta home.
How will you be using decorative mirrors in your decor this year?
For all of your interior design needs in Duluth, GA and other areas of Gwinnett County, feel free to contact MJN & Associates Interiors. With our numerous years of experience as residential interior designers, we help homeowners throughout the metro Atlanta area with the design process, including fixture, finish, and color selection.