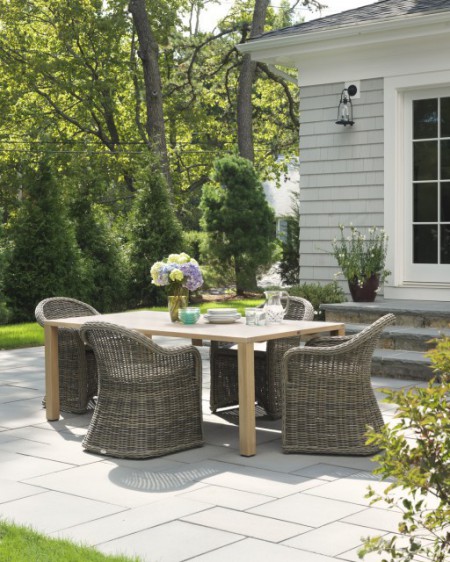 Spring is finally on the horizon here in the Atlanta area, and it's a great time to start preparing your outdoor living spaces. While it's still a little too cold to enjoy being outside for long, the warmer weather will be here before you know it.
Thanks to the extended warm season we enjoy here in the south, the opportunities for outdoor living are plentiful. With smart design, you can enjoy your porch, patio, or deck just as much as any other room in your home. We'll be sharing lots of great tips and ideas to help you create an outdoor living space that makes you smile, but first, you'll need to do a little prep work.
If you have a deck, does it need to be re-stained? Does your porch have any faded or peeling paint? Now is the time to take care of these issues, so you'll have a great foundation to work from.
Do your patio, pool deck, garden paths, etc. look a little dingy? A good pressure washing will make the space look clean and neat.
Are there any other maintenance issues or projects that need to be completed before you start to design your outdoor room? Get them out of the way and taken care of now, before the weather gets nice.
Check back soon to learn more about creating great outdoor spaces for spring and summer, and don't hesitate to contact MJN & Associates Interiors for help designing every part of your Gwinnett County home.
photo via Houzz