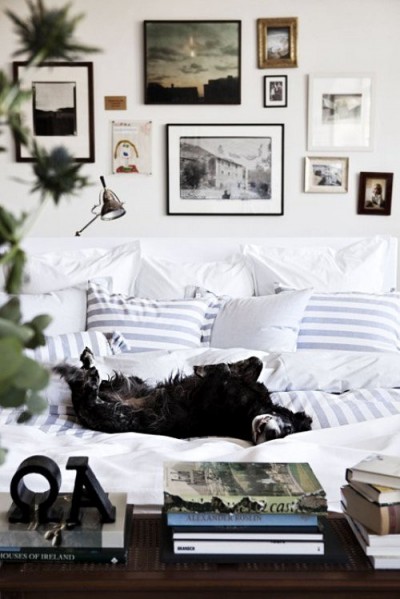 Our principal designer, Michelle Nettles, recently traveled to the High Point Market in North Carolina, the largest home furnishings industry trade show in the world. It's always a great opportunity to see the latest trends and ideas floating around in the interior design world. However, your home should reflect you, not just what happens to be in style at the moment. Most of us don't redecorate our homes to reflect the new trends every season, and who would want to any way? By only using the trends you really love, you can create an elegant, stylish home that you'll be happy with in the long term.
A more personalized approach to style has been gaining momentum in the interior design world, and this video features some great interviews with designers at the market who are embracing the idea. Interior design is becoming less about sticking to a particular style or period, although you may identify with certain styles more than others, and more about curating and collecting objects that you truly love, items that make you happy and help you enjoy your space. Here are some design ideas from the video that can help you personalize your home.
Simplification is the name of the game. These days, people don't want to add unnecessary work to their lives, so home fashion is leaning towards easy, comfortable, unfussy style.
A home should give a sense of the person who lives there. Interiors should be expressive, personal, and narrative. Don't be afraid to display souvenirs from your travels, photos, and other items of personal significance.
Don't be confined by one design style. Mix and match to achieve a look you love.
Knowing what you like is fairly easy, but translating all of the things you love into a cohesive design scheme for your house can be a little more challenging. Fortunately, an interior designer can help you pull it all together for a beautiful end result. If you need some help expressing your personality and style in your Gwinnett County home, contact MJN & Associates Interiors today!
photo via Pinterest