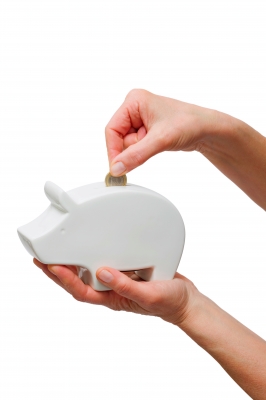 According to a recent article on Time, saving up for a home improvement is one of the best realistic New Year's resolutions you can make (alongside saving for a down payment and building up your emergency fund). The number of people who resolved to save money for home improvements rose to 45% this year, compared to just 26% last year.B One of the great things about resolving to save money for improving your home is that it is such a fun reward! All that hard work of saving money will be worth it once you have transformed your home.
Hiring a professional interior designer will ensure that you are getting the most bang for your buck and help you end up with an end result that you will love for years to come. The specialized knowledge interior designers have to offer ranges from things like space planning and furniture selection to designing custom soft goods and specifying finishes and materials. While space planning, for instance, might not seem like a big deal on the drawing board, having a well-designed space can make so much difference when you're actually living in it. Using a designer will also give you access to a much wider selection when it comes to furniture, lighting, art, accessories, and more. In fact, our principal designer Michelle Nettles even offers custom photo rendering services, so you can see what the space will look like before taking the plunge.
If you're ready to give your Gwinnett County home a new look for 2012, contact MJN & Associates Interiors today.
photo by Ambro