Kitchens and baths are some of the most popular spots in the home to remodel, and with smart upgrades, they also tend to be a good return on investment when it comes to the value of your home. Take a look at the National Kitchen and Bath Association's list of top kitchen and bath design trends for 2012 to see some unique ideas, and gather some inspiration for your Atlanta home remodeling project. Here are a few of our favorites. Would you use any of these ideas in your home?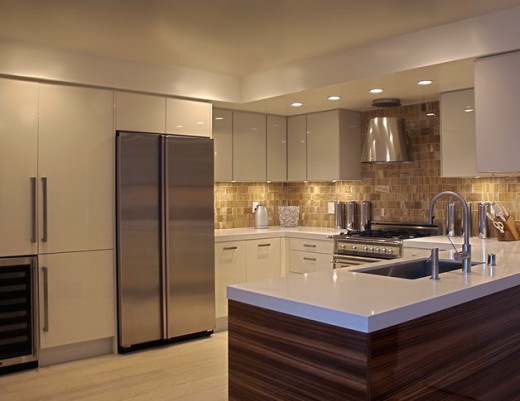 Glossy finishes and fixtures– Luxury wood veneers in high-gloss finishes (think rare woods with showy grain patterns), polished marble, stainless steel, and other high-sheen or shimmery finishes add subtle glamor.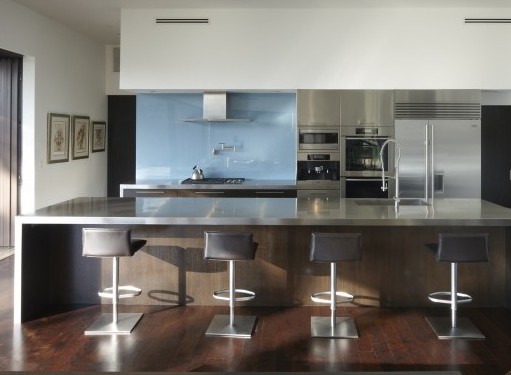 Glass finishes– Remember the glass-covered furniture we featured in a recent post? The same concept is being applied in kitchens as a simple, sophisticated design solution, with the added bonus of easy cleaning! The look is achieved by painting a wall (usually behind the range) a striking color, and covering it with a sheet of glass.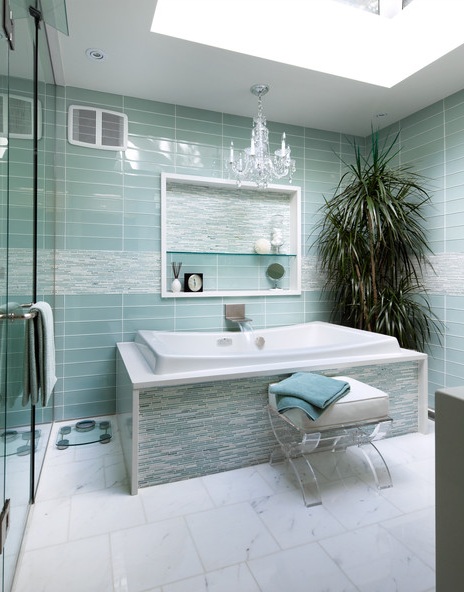 Expanding tile– Tile has always been a bathroom mainstay, but now designers are using it to cover greater areas for a bold, striking effect. Large expanses of tile can look clinical, but mixing different styles, incorporating organic motifs or textures, and playing with scale will solve that problem and result in a gorgeous, unique space.
It's important not to let trends take over when designing your home (after all, most of us have to live with our design decisions for a number of years!), but keeping abreast of the latest design ideas can help you look at things in a new way. Pick and choose the ones that resonate with you and fit your lifestyle and your home's design aesthetic.
No matter what part of your Atlanta area home needs a new look, we can help! Contact MJN & Associates Interiors to learn more about our home design services for clients in John's Creek, Duluth, and elsewhere in Gwinnett County and the Atlanta area.