One of the most frequent questions we are asked is "How do I choose the right paint color for a room?" There's a reason we offer color consultation as one of our services, because as anyone who has ever painted a room the wrong color can tell you, the wall color is the easiest way to make or break a design.
There are so many factors that go into choosing just the right color for a particular space, but today we'll be sharing some basics as part 1 of a 2-part guide.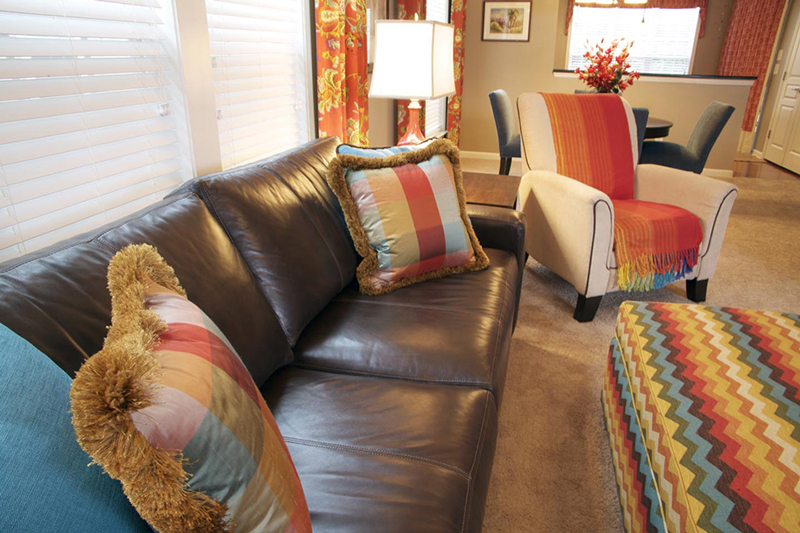 Choose your soft goods and other fabrics first
This is such a small thing, but it really does make a huge difference. Before you paint the walls, you should have the soft goods and upholstery fabrics squared away. Select your bedding, window treatments, upholstery, pillows, etc. before you even think of choosing a wall color. Paint is the backup singer of the space; you need to know what the star is singing before you can bring in other voices. Once you have selected the soft goods, you can pull colors from the patterns you have selected.
Take it for a test drive
Most people try to test out paint colors before taking the plunge, but aren't doing so in the most effective way. Here's an interior designer secret- instead of painting little swatches on the walls from your paint samples, paint an entire piece of poster board or foam core. Not only will this give you a larger area and thus a more effective idea of how the color will look in the space, but it will also be mobile. Carry it around to different parts of the room and hold your color sample up against the baseboards, the window, different walls, etc. Do this at different times of the day and night to get a sense of how the color will look in strong sunlight, at dusk, and at night in artificial light.
Once you think you're sure, live with the sample color displayed prominently for at least 24 hours.
To learn more about selecting paint colors for your home, stay tuned to the blog and follow us on Facebook. If you're interested in our color selection services, please contact us for more information!
[See Part 2 here.]