Fall Market 2015 wrapped up this week at High Point Market, the world's largest home furnishings industry trade show, and as always, it was full of visual delights and interior design inspiration! Our principal interior designer Michelle Nettles attended and was able to snap some photos of gorgeous, high-end furnishings and the trends to watch in the interior design world for 2016 and beyond.
One of the most prominent trends at this Market was mid-century modern style. A revival of this design aesthetic has been brewing for a while, no doubt encouraged by the success of AMC's Mad Men.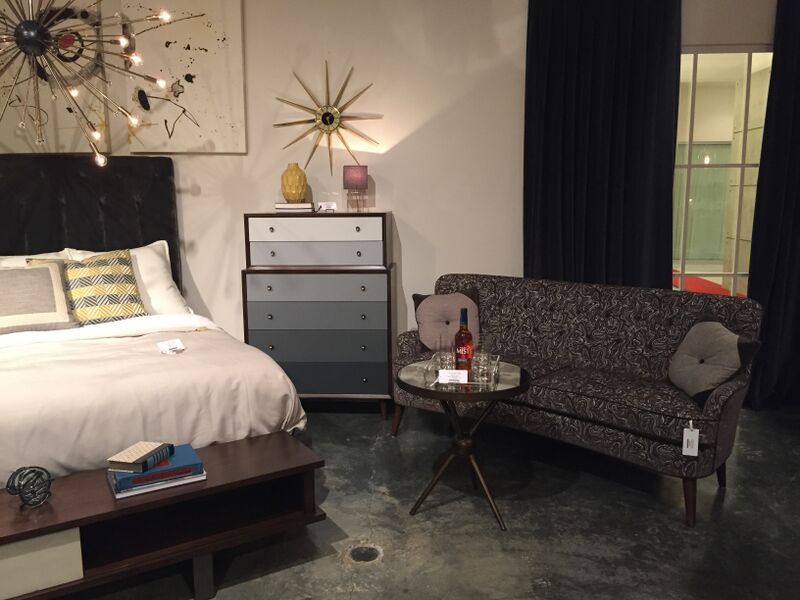 So what is mid-century modern? The name gives a good hint! The style references the interior design, furnishings, and architecture of the mid 1950s to mid 1960s. Vintage furnishings from this time period have been highly sought after for years by collectors and have been a staple of trendy interiors for quite a while, but recently the home furnishings industry has responded to the demand with an increase in mid-century inspired styles.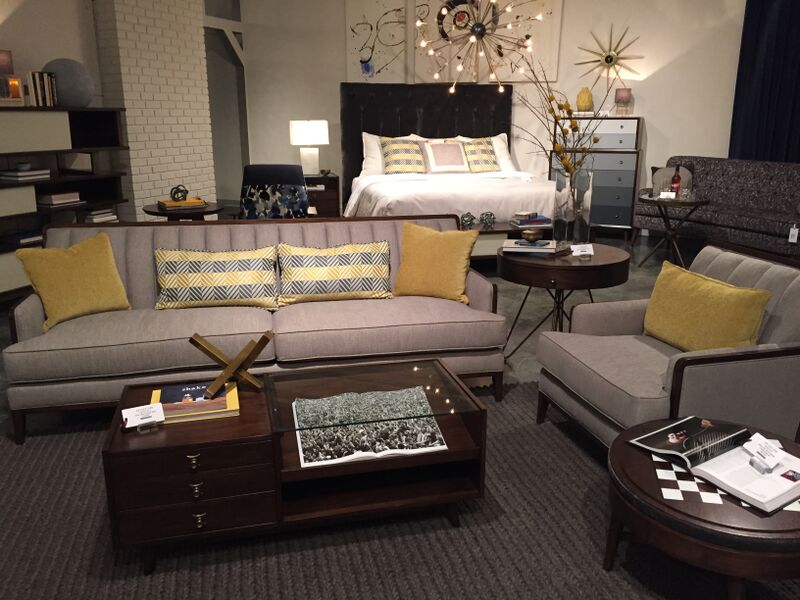 Sunburst clocks, atomic and geometric motifs, sleek lines, boxy case goods, rich wood surfaces, metal hairpin legs, and color blocking are all hallmarks of the mid-century modern look. Think iconic furnishings like the Eames lounge chair or the Saarinen tulip table.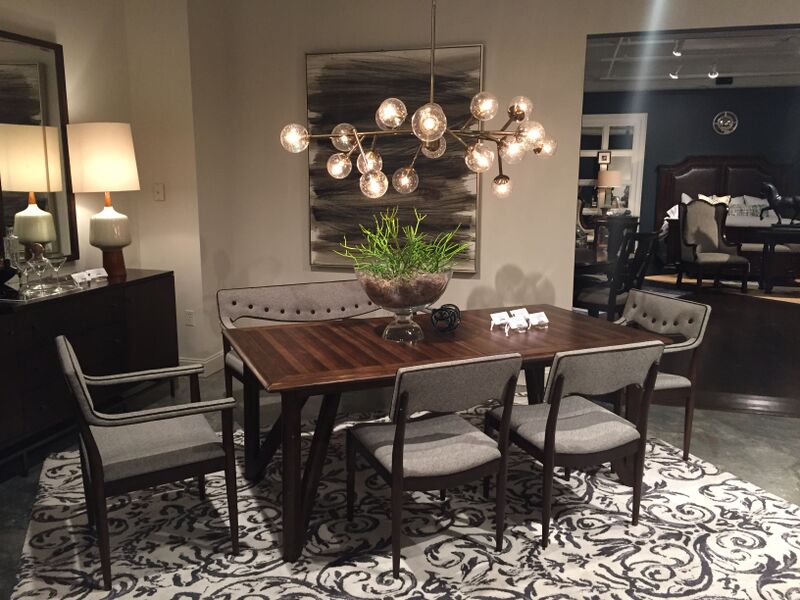 Today, designers are putting a contemporary spin on mid-century style, embracing the sleek lines and tailored upholstery but also giving the furnishings a fresh look with current details and luxurious materials.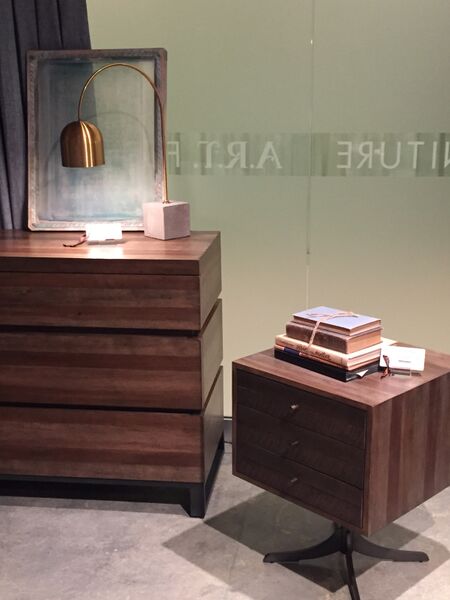 It's easy to see why so many people are quick to embrace mid-century style, with its clean, simple lines, focus on natural materials, and laid-back elegance, all of which fit perfectly with the interests of contemporary homeowners and focus on casual elegance.
Want to learn more about these mid-century furnishings or how to add mid-century style to your home? Contact us today to discuss your project and how our Virginia Beach interior design services can help you achieve your home design goals.