As an interior designer, travel is one of the best ways to gather interior design inspiration and ideas. Our own Michelle Nettles recently visited Gloucester County, Virginia, and has shared some fantastic examples of early American style with us. One stop in particular offered not only traditional interior design inspiration, but also an engaging peek back into history.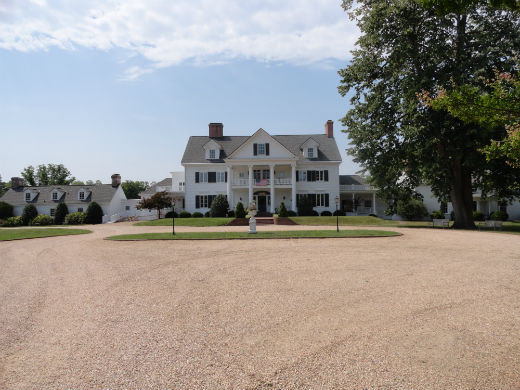 The Inn at Warner Hall is a Colonial Revival manor house dating from the early 1900's, which was rebuilt upon the foundations of the 17th and 18th century structures of the plantation. Augustine Warner settled the plantation after receiving a 1642 land grant from the British Crown, and today the property still features its historic brick stables, dairy barn, and smoke house.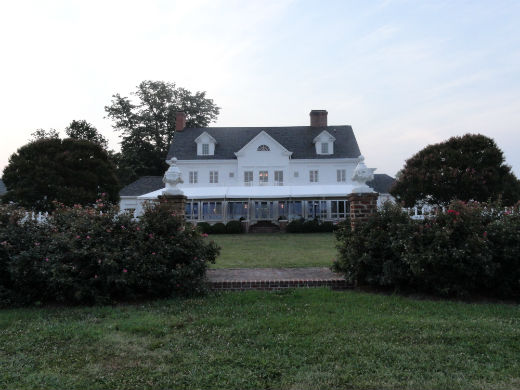 While you may not know who Augustine Warner was, you most certainly know of his descendents- grandson George Washington and direct descendent Queen Elizabeth II. The estate is known in England as "The home of the Queen's American ancestors," and the Queen has even visited while on tour in America.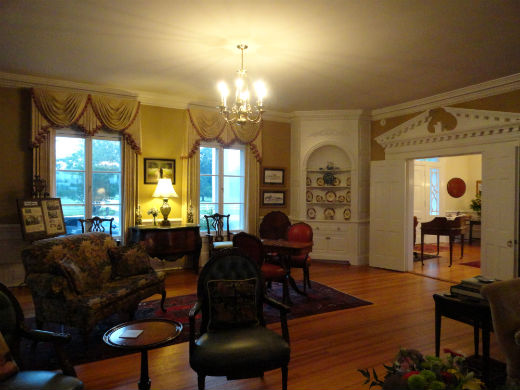 We love the classic, elegant details throughout the home-turned-inn. It's a perfect illustration of why traditional style remains so popular, and how lovely it can be when done right. Also interesting for the history buffs among us- George Washington learned to waltz in the room pictured above, and in fact, visited his grandparents at their Virginia plantation regularly. To learn more about this beautiful home and slice of American history, visit the Inn at Warner Hall.
Check back soon, because we'll be sharing some tips for channeling classic early American style into your home decor. And as always, contact MJN & Associates Interiors for help with any of your Atlanta interior design needs!
photos: Michelle Nettles