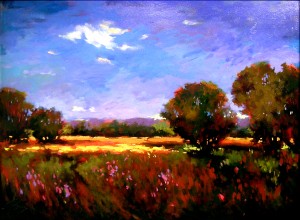 Finding the perfect painting or sculpture for your Atlanta home can be a challenge. Fortunately we have some great tips to help you choose art for your home, and the Decatur Arts Festival's Artists Market is coming up on May 26th and 27th so you can put those tips to work!
The Artists Market is a great family-friendly spring event here in Atlanta, and a wonderful opportunity to peruse the work of artists from all over the southeast. The Market will feature over 160 artists, all selected through a competitive jury process, and is known for showcasing a high quality of work.
The art you choose for your home is personal, so make sure that you choose only pieces you really love. We do offer art selection at our interior design firm, but at the end of the day, you are the one who has to live with it. Don't get too caught up in what matches your couch. If you choose what you authentically love, we can help you bring it all together to create a harmonious interior.
Another word of advice when it comes to art selection for interior design is not to buy too many small items. Especially at art festivals, it can be tempting to buy smaller pieces, which are less of a commitment financially and visually. However, your best bet is to stick to statement pieces, which will help you build an elegant room instead of cluttering up your space with lots of small items.
If you'd like some help choosing art for your home, or even just using what you have already collected, contact MJN & Associates Interiors! We'd be glad to help you pull it all together in your Gwinnett County home.